---
Album info
Album including Album cover Booklet (PDF)
Johann Sebastian Bach (1685 - 1750): Sonata for Traverso and Basso Continuo in E Minor, BWV 1034:

1

Bach: Sonata for Traverso and Basso Continuo in E Minor, BWV 1034: I. Adagio ma non tanto

03:19

2

Bach: Sonata for Traverso and Basso Continuo in E Minor, BWV 1034: II. Allegro

02:52

3

Bach: Sonata for Traverso and Basso Continuo in E Minor, BWV 1034: III. Andante

03:30

4

Bach: Sonata for Traverso and Basso Continuo in E Minor, BWV 1034: IV. Allegro

04:55

Partita for Traverso in A Minor, BWV 1013:

5

Bach: Partita for Traverso in A Minor, BWV 1013: I. Allemanda

05:13

6

Bach: Partita for Traverso in A Minor, BWV 1013: II. Corrente

03:21

7

Bach: Partita for Traverso in A Minor, BWV 1013: III. Sarabanda

03:13

8

Bach: Partita for Traverso in A Minor, BWV 1013: IV. Bourrée anglaise

01:59

Sonata for Traverso and Obbligato Harpsichord in G Major, BWV 1027/1039:

9

Bach: Sonata for Traverso and Obbligato Harpsichord in G Major, BWV 1027/1039: I. Adagio

03:56

10

Bach: Sonata for Traverso and Obbligato Harpsichord in G Major, BWV 1027/1039: II. Allegro ma non tanto

03:37

11

Bach: Sonata for Traverso and Obbligato Harpsichord in G Major, BWV 1027/1039: III. Andante

02:19

12

Bach: Sonata for Traverso and Obbligato Harpsichord in G Major, BWV 1027/1039: IV. Allegro moderato

03:13

French Suite No. 6 in E Major, BWV 817:

13

Bach: French Suite No. 6 in E Major, BWV 817: I. Allemande (Arr. for Traverso)

02:51

Sonata for Traverso and Obbligato Harpsichord in G Minor, BWV 1030b:

14

Bach: Sonata for Traverso and Obbligato Harpsichord in G Minor, BWV 1030b: I. [Andante]

08:30

15

Bach: Sonata for Traverso and Obbligato Harpsichord in G Minor, BWV 1030b: II. Siciliano

03:59

16

Bach: Sonata for Traverso and Obbligato Harpsichord in G Minor, BWV 1030b: III. Presto

06:12

Total Runtime

01:02:59
Info for Johann Sebastian Bach: Sonate e partite per il flauto traversiere

Unlike many of his contemporaries, Johann Sebastian Bach never intended to compose flute sonatas or partitas in sets of 6 or 12, as was customary at the time (and as he himself did for violin, cello and harpsichord). Bach's flute sonatas evolved over a roughly 30-year period between c.1717–1747 as he encountered the different types of flute in fashion at the time, and met several greatly skilled flautists. The question of which flautist and flute makers Bach may have known played a decisive role in choosing the programme on this recording. In preparation, Frank Theuns compared and assessed the playing qualities of various early eighteenth-century flute types. Eventually, he decided on a copy of a flute made by Pierre Gabriel Buffardin. The balanced, brilliant, Italianate sound of this instrument was a perfect match for the demands of this repertoire. As well as being an unequalled flautist and an accomplished composer, Buffardin was also a renowned flute maker whom Bach may have met in Dresden in 1717.
Frank Theuns, flute
Bertrand Cuiller, harpsichord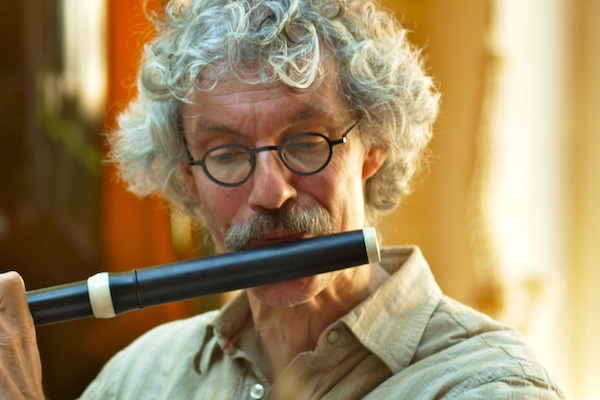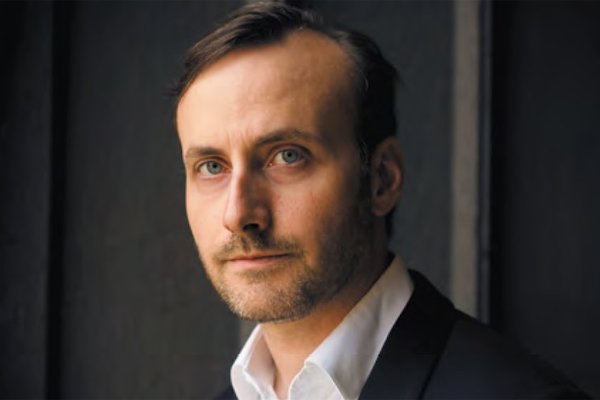 Frank Theuns
completed his musical studies at the 'Koninklijk Muziekconservatorium Brussel'. Deeply interested in historic instruments, he specialised in playing the Baroque transverse flute. With his ensemble Les Buffardins he has recorded a representative selection of the flute repertoire (Handel, Sammartini, Kirnberger, Quantz, Hotteterre, Montéclair, Boismortier, Blavet) for Accent. in 2006, he recorded the Concerto for Flute and Harp by W. A. Mozart with Anima Eterna Brugge under Jos van immerseel for the Zig-Zag Territoires label. This disc received many prizes in the musical press (e. g. the Diapason d'Or).
Passionate about original flutes, he has let himself be seduced as much by the extraordinarily different timbres as by the delightful small imperfections in the old flutes, apparent when applying the appropriate technique for each instrument. Over the past decade he has collaborated closely with the instrument maker Andreas Glatt as a 'taster' of flutes. He shares with him the same point of view regarding an 'anti-dull' authenticity, as much for the making of the flute as for the method of playing it.
Since 1989 he has taught Baroque transverse flute at the 'Koninklijk Muziekconservatorium Brussel'. He is regularly invited to give courses on performance : Esmuc Barcelona, the Royal Conservatory of The Hague, 'Internationale Händel-Akademie' Karlsruhe, International Flutesymposium Atlanta etc. Currently he is flautist in the orchestras Anima Aeterna Brugge and La Petite Bande.
Bertrand Cuiller
Born in 1978 into a musical family, Bertrand began studying the harpsichord with his mother, Jocelyne, at the age of 8. He studied the instrument for many years following with Pierre Hantaï as well as with Christoph Rousset at the CNSM in Paris. Also interested in the sound of the horn, he learned to play both Baroque and modern horn.
In 1998, at age 19, he won the 3rd prize of the Bruges International Harpsichord Competition. Retained the following year by William Christie, he participated in numerous productions by Les Arts Florissants. As an orchestral musician, he also played with conductors Hevé Niquet, Vincent Dumestre and his father, Daniel Cuiller.
Mostly interested until the present by working in smaller groups, he has developed a great affection for chamber music, an affection which he has nourished with his friends at La Rêveuse as well as with Les Basses Réunis, since his meeting the cellist Bruno Cocset. He also plays in duo with Sophie Gent, Marine Sablonnière and Jana Semeradova.
Deeply interested in instrumental playing, Bertrand Cuiller has devoted himself to the solo repertoire for harpsichord, in particular the English William Byrd and John Bull. He has twice recorded these composers: Alpha, "Pescodd Time", and Mirare "M. Tomkins his lessons of worthe". He has also recorded Johann Sebastian Bach's harpsichord concerti for Mirare with his father Daniel on the violin leading the ensemble Stradivaria, as well as a disk consecrated to Scarlatti and Soler. His recordings have received a very warm reception from both the critics and the public.
Bertrad Cuiller has created several productions with the comedian Louise Moaty. La lanterne magique de Monsieur Couperin; Mille et une Nuits ; as well as "D'Anglebert - Les Lettres Portugaises". His theatrical collaborations have lead him to play with Nicolas Vaude and Nicolas Marié in "le Neveu de Rameau" of Diderot.
Bertrand Cuiller made his first sortie as a conductor in the winter of 2012-2013, conducting Alain Buet's Ensemble and Choir of Les Musiciens du Paradis from the harpsichord, in a production of the opera Venus and Adonis by John Blow, with soloists Céline Scheen and Marc Mauillon. This production of the Théâtre de Caen, staged by Louise Moaty, with performances at the Opéra de Lille, the Grand Théâtre de Luxembourg, MC2 Grenoble, Paris – Opéra Comique, Opéras d'Angers et Nantes, gave him the desire to conduct again.

Booklet for Johann Sebastian Bach: Sonate e partite per il flauto traversiere