---
Album info
Album including Album cover Booklet (PDF)
I`m sorry!
Dear HIGHRESAUDIO Visitor,
due to territorial constraints and also different releases dates in each country you currently can`t purchase this album. We are updating our release dates twice a week. So, please feel free to check from time-to-time, if the album is available for your country.
We suggest, that you bookmark the album and use our Short List function.
Thank you for your understanding and patience.
Yours sincerely, HIGHRESAUDIO
Florian Christl (b. 1990):

1

Melodie

02:39

2

Regen Intro

01:15

3

Regen

03:13

4

Melancholie

01:26

5

Lights

02:53

6

Leidenschaft

02:43

7

Tag am See

05:38

8

Dreaming

02:21

9

Irrweg

02:38

10

Encore

02:09

11

Spring - Frühlingserwachen

02:59

12

Ungewiss

02:47

Antonio Vivaldi (1678 - 1741):

13

Vivaldi Variation (Arr. for Piano from Concerto for Strings in G Minor, RV 156)

01:52

Florian Christl:

14

Remember

04:40

Ludwig van Beethoven (1770 - 1827):

15

Tempesta for 2 Pianos inspired by Coriolan, Op. 62 by Beethoven

02:40

Florian Christl:

16

Melodie (Solo Piano Version)

02:38

17

Ungewiss (Solo Piano Version)

01:36

18

Leidenschaft (Solo Piano Version)

01:24

Total Runtime

47:31
Info for Episodes

Nachdem sein Debüt Album "Inspiration" 2018 unmittelbar nach der Veröffentlichung auf Platz eins der deutschen iTunes Klassik-Charts stieg begeisterte Florian Christl in der Folge in zahlreichen Konzerten die Fans zeitgenössischer klassischer Musik. Hervorzuheben sind hier seine zwei Tourneen durch Deutschland und das benachbarte Ausland. Ganz besonders jedoch seine ausverkaufte Tour in Russland, die in 2020 auf Grund des überwältigenden Zuspruchs des Publikums im März und November eine zweifache Fortsetzung finden wird. Auf der Album Release Tour im Mai 2020 wird Christl dann zum ersten mal Stücke seines neuen Albums "Episodes" auch dem deutschen Publikum vorstellen. Das Album erscheint am 08. Mai 2020 wie auch sein Debüt-Album bei Sony Classical.
Wenn die gefühlvollen Melodien auf "Inspiration" noch wie eine Art Untermalung des Lebens, manchmal im Kleid filmischer Musik, ja dem eines Soundtracks, den Zuhörer mitnahmen auf eine Reise zu den Höhen und Tiefen des eigenen Seins, so geht "Episodes" einen deutlichen Schritt weiter. Florian Christl gewährt mit diesem Album einen Einblick in die Welt seiner Gefühle. Per Definition ist eine Episode ein kurzes Ereignis innerhalb eines größeren Geschehens. Und genau diese kurzen Ereignisse sind es, die ihn inspirieren, wenn er sich an sein Klavier setzt und es einfach zulässt, dass seine Gefühle und Stimmungen sich in Melodien manifestieren. Von tiefer Melancholie bis überschwänglicher Euphorie zeigt sich hier die allgegenwärtige Liebe des Komponisten zur Musik.
Vierzehn dieser Episoden finden sich auf "Episodes": Wie schon auf "Inspiration" setzt Florian Christl wieder auf das herausragende "The Modern String Quintet", das seine Melodien auch diesmal eindrucksvoll umsetzt. In Stücken wie "Melodie", "Encore" oder "Regen" zeigen die Musiker sowohl die sanften als auch die kraftvollen Facetten von Violine, Bratsche, Cello und Kontrabass im Zusammenspiel mit dem ebenso gefühlvoll wie energiereichem Pianoforte. Insgesamt sieben Kompositionen mit dem Ensemble gibt es auf "Episodes" zu hören. Weiterhin wird Christl unterstützt von namhaften Solisten wie der international aufstrebenden Violinistin Esther Abrami und dem französischen Neoklassik Interpreten Piano Novel sowie dem Cellisten Gereon Theis.
Die melodiösen und spannenden Arrangements der Streicher aber auch die Kompositionen für Solo Piano, der neoklassizistische Einsatz von Synthesizern im Stück "Dreaming" und das Aufgreifen von Themen klassischer und barocker Komponisten wie Beethoven und Vivaldi zeigen Christls musikalische Entwicklung in den vergangenen zwei Jahren.
Florian Christl, Klavier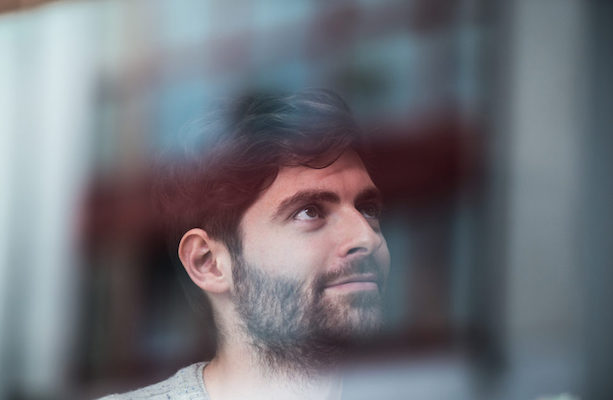 Florian Christl
never formally studied composition or the piano. He simply sits down at the piano and writes music that lifts your thoughts and emotions, giving them free flight, like a dream for the soul. Inspiring, full of love, hope, longing and beautiful melodies. Florian grew up in a small town in Bavaria. He loves the outdoors, the quiet of the forest, and the peace of the mountains. His greatest passion has always been making music and he spent every free moment at the piano. During his studies Florian worked as a student trainee with Sony Music. One of his colleagues was so impressed by his music that she used some of his tunes for a presentational video and in a playlist. This is how the classical department became aware of Florian.

Booklet for Episodes