---
Enrico Onofri & Julia Doyle
---
Biography Enrico Onofri & Julia Doyle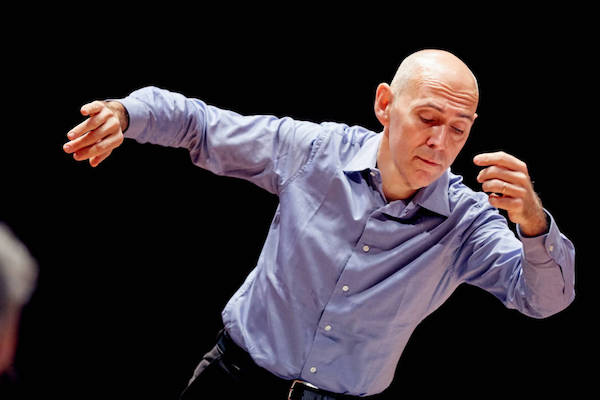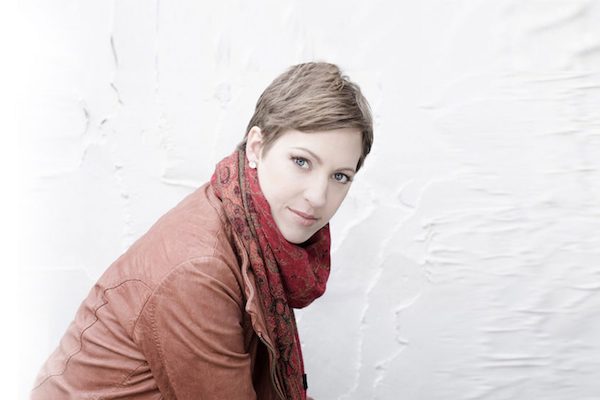 Enrico Onofri
Born in Ravenna, Italy, Enrico starts his career as concertmaster of Jordi Savall's Capella Real then with renowned groups such as Concentus Musicus Wien, Ensemble Mosaiques, Concerto Italiano, Il Giardino Armonico. From 2004 to 2013 he is principal conductor of Divino Sospiro and, since 2006, principal guest conductor with Orquesta Barroca de Sevilla. He is the founder of the remarkable Imaginarium Ensemble.
Soon after his conductor's debuts in 2002 to great critical acclaim, he received invitations from numerous festivals and orchestras in many prestigious venues throughout the world.
His 2016-17 season includes invitations by the Ambronay Festival (with Imaginarium and Philippe Jaroussky), with the Orchestra del Maggio Musicale Fiorentino, the Real Orquesta Sinfónica de Sevilla, the Jerusalem Baroque Orchestra, the Camerata Bern, the Basel Kammerorchester. He appears in Madrid, Budapest, in Japan for a tour with Kanazawa Ensemble and, in November 2016, he embarks into a 3-year collaboration with the Bochumer Symphoniker, including three different programmes every year.
Enrico is also a sought after opera conductor: Glück Orfeo ed Euridice (2015) at Opera de Lyon, Lucio Silla at Halle Haendel Festival (2015 & 2016). In August 2016, he conducts the world premiere of the comic opera Le Nozze in Sogno by Cesti at Innsbruck Festival of Early Music.
In 2017-18 Onofri conducts a tour of the European Union Baroque Orchestra, Orquesta Sinfonica de Bilbao, Orchestra Sinfonica Siciliana, Orchestra del Teatro Olimpico, Orchestra Metropolitana de Lisboa and the Bochumer Symphoniker. The orchestra Il Pomo d'Oro invites him to conduct an instrumental recording (Warner Classics/Erato), which leads to future concerts tours and a recording with Marie-Nicole Lemieux.
Highlights of his season 2018-19 include concerts with the Bochumer Symphoniker, Il Pomo d'Oro Orchestra, Orchestra Metropolitana de Lisboa, Berner Kammerorchester, Orquesta Barroca de Sevilla, Haydn Philharmonic Orchestra, Croatian Baroque Orchestra, Ensemble Kanazawa Orchestra, Pacific Baroque Orchestra, Real Filharmonia de Galicia, Orchestre Royal de Chambre de Wallonie and Zürcher Kammerorchester among others.
Many of Enrico's recordings have received international acclaim and awards, such as the October 2016 Diapason d'or attributed to the Volume II of Corelli's Sonatas op V.
Enrico Onofri is also professor of baroque violin and baroque music interpretation at the Conservatorio Bellini in Palermo. He has been invited to give master classes throughout Italy, Europe and Japan; he's been tutor and invited conductor with the European Union Baroque Orchestra and, in 2015, the Juilliard School invited him to teach a master class in New York.
Julia Doyle
Originally from Lancaster, Julia studied Social and Political Sciences at Gonville and Caius College, Cambridge before embarking on a singing career, and has since performed all over the world and become established as a specialist soprano in Baroque repertoire.
She has performed Bach St John Passion at the Concertgebouw Amsterdam (Sir John Eliot Gardiner), and in Toronto (Tafelmusik), St Matthew Passion at Alice Tully Hall in New York (Philippe Herreweghe), Christmas Oratorio in Sydney and Melbourne with the Australian Chamber Orchestra (Richard Tognetti), BWV 202 with Music of the Baroque in Chicago (Nicholas Kraemer), BWV 199 with Bach Vereniging (Alfredo Bernadini), Mozart Exsultate Jubilate at the Cité de la Musique in Paris (Arsys Bourgogne), Mass in C Minor in Budapest (Györgi Vashegyi), Handel Occasional Oratorio at the Halle Handel Festival (English Concert), La Resurezzione at the Wigmore Hall (London Handel Orchestra), Messiah at the Royal Albert Hall with the Royal Philharmonic Orchestra (Richard Cooke) and at the Palace of Versailles with The King's Consort (Robert King), Apollo e Dafne with Concerto Copenhagen (Alfredo Bernadini), Haydn Nelson Mass in the Canary Islands with the Orchestra of the Age of Enlightement (Eamonn Dougan), Haydn Paukenmesse and Beethoven Symphony No.9 with J.S. Bach Stiftung (Rudolf Lutz), and Haydn Creation in St Paul's Cathedral with the Orchestra of the Age of Enlightenment.
Julia has a wide discography including recordings of Handel Messiah with Britten Sinfonia and Polyphony (Stephen Layton) as well as with The Bethlehem Bach Choir (Greg Funfgeld), Israel in Egypt with Arsys Bourgogne (Pierre Cao), L'Allegro with Kölner Kammerchor (Peter Neumann), Mendelssohn Israel in Ägypten with The King's Consort (Robert King), Bach Magnificat with Dunedin Consort (John Butt) and also with The Bethlehem Bach Choir (Greg Funfgeld), Bach Cantatas and the Mass in B Minor with J.S. Bach Stiftung (Rudolf Lutz), Lutheran Masses with The Sixteen (Harry Christophers), Astro Nuevo: En Torno a Rabassa with Orquesta Barocca de Sevilla (Enrico Onofri) and Lutoslawski Dwadziesci Koled with BBC Symphony Orchestra (David Zinman).
Recent and future engagements include Mozart Mass in C Minor in Toronto with Tafelmusik, tours of Europe performing Vivaldi Juditha Triumphans and Messiah with The King's Consort, Handel Aci, Galatea e Polifemo at Halle Handel Festival (Peter Neumann), performances of Messiah with the Royal Scottish National Orchestra, City of Birmingham Choir, Rias Kammerchor as well as at Canterbury Catherdral and York Minster, a European tour of St John Passion with the Orchestra of the 18th Century, Bach Cantatas with the Monteverdi Choir and Orchestra, concerts and recordings of Bach St John Passion with J.S. Bach Stiftung (Rudolf Lutz), St Matthew Passion with the Orchestra of the Age of Enlightenment, Handel Occasional Oratorio with Bayerische Rundfunk (Akademie für Alte Musik Berlin) as well as recitals with the lutenist Matthew Wadsworth in Cambridge and Norfolk.