---
Lorenzo Ghielmi, Jan De Winne, Mayumi Hirasaki, Alice Rossi
---
Biography Lorenzo Ghielmi, Jan De Winne, Mayumi Hirasaki, Alice Rossi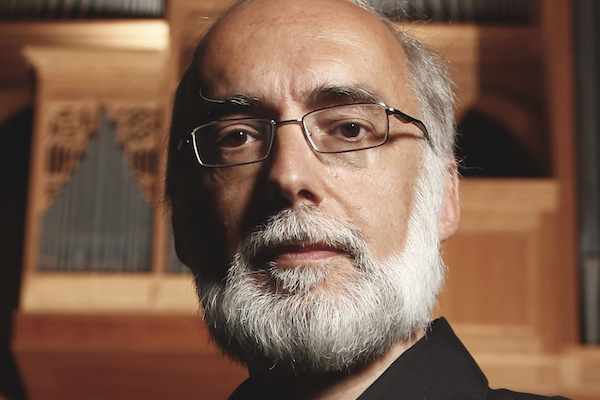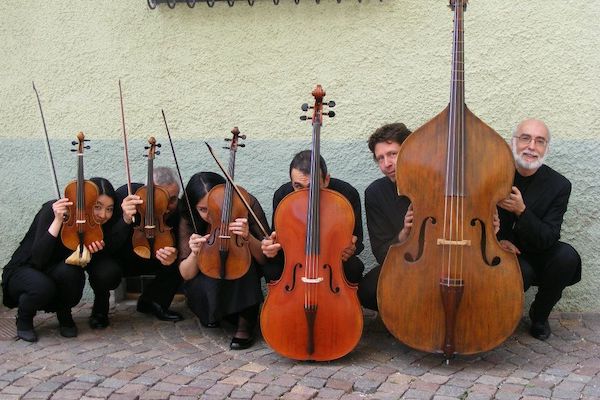 Lorenzo Ghielmi
has dedicated may years of his career to the study and performance of Renaissance and Baroque music. As one of the leading specialists for Baroque keyboard instruments of our times worldwide he has performed all over Europe, in Japan, Canada and the United States, and has made numerous solo-recordings for broadcast and CD.
Starting his international career as founder member of the famous group Il Gardino Armonica he in 2005 decided to dedicate more time to his solo playing and own projects, and founded his ensemble La Divina Armonia, with which in the meanwhile he realised numerous recordings, for instance organ concertos by Handel (two parts, both distinguished with the diapason d'or in France, part II even with de Diapason d'année) and Haydn, the Passion after St. John by Francesco Feo as well as music by Bach.
The ensemble was invited to many of the most important festivals and stages for Early Music in Europa, amongst others the Festival Oude Muziek Utrecht (where they were Artist in Residence in 2017), Osterfestival Hall in Tirol, Salzburger Bachfest, Bozart Brussels, as well as to Oslo or Bruges.
Ghielmi teaches organ, harpsichord and chamber music at the Accademia Internazionale della Musica in Milan. From 2006 until 2015 he also held the chair of organ professor at the Schola Cantorum Basiliensis. Furthermore he is the organist of the Basilica of San Simpliciano in Milan.
Besides he published a book on Nicolaus Bruhns, and several essays on organ building in the 16th and 17th centuriers and on performing Bach's music.
La Divina Armonia
was founded by Lorenzo Ghielmi in 2005. All the musicians involved in the Italian group have distinguished themselves for many years in the performance of Baroque music as soloists and musicians in several of the best reknown ensembles in this field. In La Divina Armonia they're coming together to play music from the Baroque up to the early Classical period, playing extraordonary vividly, but in a beautifully cantabile manner at the same time. 

La Divina Armonia works with diverse soloists, but also with vocal ensembles for certain productions.
The ensemble has performed all over Europe, for instance in Italy, Austria, Belgium and Switzerland, but also was invited to Japan several times. La Divina Armonia played in most of the important European festivals of Early Music as well as concert series, like Serate Musicali di Milano, Bozar Brussels, Concertgebouw Bruges, Les Arts Renaissants Toulouse, Salzburg Bach Society, Oslo Church Music Festival, Utrecht Early Music Festival, where in 2017 they're invited as artist in residence with several concerts.
In 2009, la Divina Armonia gave the modern premiére of the Passio secundum Joannem (Naples 1744) by the composer Francesco Feo, rediscovered and edited by Lorenzo Ghielmi, and achieved a great recording success with this masterpiece of the Italian Baroque, which they performed also on an European Tour. 

Numerous CD-productions have been published during the last years, amongst them chambermusic by Bach or concerti for violin and organ by Haydn. A CDs with the Handel organ concertos Op. IV and the Haydn concertos received diverse awards, including a Diapason d'Or, whilst Vol. II of the Handel organ concertos even was awarded with the prestigious Diapason d'Année in 2013. Also the most recent CD, with concerti and Bach's cantata BWV 209, released in summer 2016, was received very enthusiastically by audience and critics.