---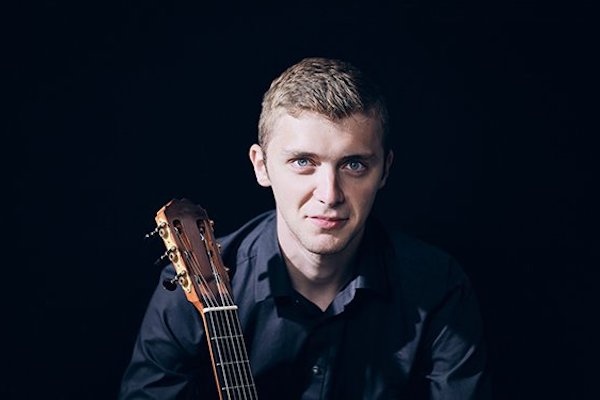 Leonard Becker
has been studying with professor Franz Halasz in Munich since 2017, and is the Second Prize winner of the International Hannabach Guitar Competition 2020, held in Augsburg, Germany.
He has performed with orchestras including the Pilsen Philharmonic Orchestra, with which he performed Rodrigo's Concierto de Aranjuez in 2019.
Alongside Louis Vandory, Valerie Steenken, Elisabeth Buchner and Márton Braun he is the founder of the Tedesco-Quintett (guitar and string quartet), which won First Prize at the International Chamber Music Competition 'Gerhard Vogt' in 2019.