---
Album info
Album including Album cover
1

Grace (Edit)

05:02

2

Grace (Obsimo Remix)

03:31

3

Die Liebe (Surgeons Girl Remix)

04:46

4

Aurora (Avondlicht Rework)

03:50

5

Grace (Chamber Orchestra Edit)

02:20

Total Runtime

19:29
Info for Grace

"Grace" is Secret of Elements' latest ethereal composition - illuminated by a supernatural piano melody and immersive string crescendo over a giant screen of abstract electronic texture. The EP features two new releases by Secret of Elements himself and three remixes ranging from pristine bass-techno to dreamy house to catchy acid piano loops. Includes remixes by Surgeons Girl (Livity Sound), Obsimo (Kistuné), Avondlicht (City Track).
If you talk to Johann Pätzold aka Secret of Elements about his work, it quickly becomes clear that you are dealing with a perfectionist. Someone who set out to find his own music - at any price. "Chronos" - in Greek mythology, the titanic personification of time - is the title of an album that captures Pätzold's musical work over a period of more than ten years. And it has also become a monumental work: a retrospective reappraisal of years of work, completed in a year that will probably go down in history as a threshold - time will be soon measured as "before 2020" and "after 2020". On "Chronos" we find pieces that tell tales of an eventful life - Pätzold learned to deal with a mental illness, he travelled to the Mediterranean to save lives during the refugee crisis, he fell in love and lost again - ten years is a long time. Chronos tells of people, moments or phases from the musician's life. The individual pieces were recorded and reworked again and again over the years by a perfectionist - the artist himself - and completed with the knowledge and experience of today: a journey through an entire life.
Secret of Elements' music is a subtle reflection of sensitive melancholic fantasies and fragile moments of hope which provoke shivers, under the influence of the organ, and never break. Pätzold achieves in offering a focused, magical and powerful atmosphere, which is imbibed with the vital energy of its author. Tracks from his productions were chosen to dress-up Christian Dior's classy fashion show, famous comercials like for Rolex or Kering, Netflix and HBO series and Computergames.
Johann Pätzold aka Secrets of Elements is a composer, multi-instrumentalist and producer from Rostock in northern Germany. He wrote his first album, 'Minds', while he was in a mental hospital recovering from a nervous breakdown. Since, he has regularly been invited as a speaker at medical conferences in Germany to present his experience and introduce musical therapy as an alternative form of treatment for schizophrenia and depression.
In 2015, he participated in the compilation #Explorer released on InFiné, focussing on young talents. A year later, at the request of Alexandre Cazac, he re-edited and rearranged the initial 2010 classical recordings of 'Versus' and helped relaunch the project with Carl Craig, which was then released in 2017.
Pätzold is a "music activist" in the broadest sense. In 2014, he was the spearhead of demonstrations preventing the closure of the city's historical "Volkstheater", mobilising the local population and elected officials to save a theatre that is one of the last areas of expression in a predominantly conservative city known for having an active and violent far right. The theatre has become a privileged place for the artist to collaborate with local cultural actors of dance and theatre. The latest "Saturn Return", developed in the midst of the pandemic in 2020, is a choreography by Lester René González, whose music is entirely composed by Secret of Elements and includes pieces from 'Chronos'.
With InFiné, he released two EPs: 'Monumentum' (2017) and 'Odesea' (2018), both of which are heavily influenced by the migration crisis and the reception of Syrian populations in Germany from 2015/2016. Pätzold actively participated in the organisation of the reception of migrants with local associations. In 2016, he travelled south to actively save lives in the Mediterranean. He made several of those journeys thereafter.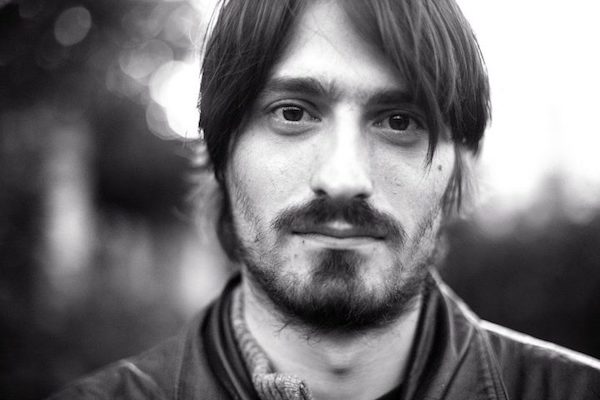 Secret of Elements aka Johann Pätzold
is a musician and composer, was born in 1987 in Rostock. Early he began to learn to play the piano autodidactic. Throughout his life he learned about six musical instruments, but focused mainly on the piano. Secret of Elements produces and composes between his solo career, music for theater and film, and has repeatedly taken over musical compositions for the "Volkstheater Rostock" the national Theatre of Rostock, and also various art- short- and advertising films. In addition to his solo work, he have a regular cast of several musicians to supporting him with shots in his perfor​mances in the live shows or records. There is also a rotation of more than 25 artists who are ready for live concerts in every size for retrieval. Concerts are inspired by the cultural sophis​ticated and unique. From dance, drama and orchestra, everything is possible in a concert, and thus offers a remarkable show!

This album contains no booklet.