---
Album info
Album including Album cover
I`m sorry!
Dear HIGHRESAUDIO Visitor,
due to territorial constraints and also different releases dates in each country you currently can`t purchase this album. We are updating our release dates twice a week. So, please feel free to check from time-to-time, if the album is available for your country.
We suggest, that you bookmark the album and use our Short List function.
Thank you for your understanding and patience.
Yours sincerely, HIGHRESAUDIO
1

Weekdays

08:41

2

Pivot

07:29

3

Limona

09:07

4

Marble

06:01

5

Stapel

09:55

6

Peripherique

05:58

7

3-4 Rück

06:54

Total Runtime

54:05
Info for Marble

In 2018 Hendrika Entzian was awarded the WDR Jazz Prize in the category of composition. Before that, the double bass player, born in 1984, had released two widely acclaimed albums (Turnus 2015 and Pivot 2017). They were both recorded with the quartet named after her, which was founded in 2012, and were released on Traumton. In Jazzthing, Ralf Dombrowski particularly emphasized Entzian's qualities as a bandleader: "In fact, [...] sounds complete and musically effortlessly confident. This is due to the compositions which maintain a balance between improvisational openness and the framing structure." The Austrian music magazine Concerto wrote: "The nuanced elegance will remain undetected in a superficial and inattentive listening. The CD is recommended for those who enjoy refined, songlike, concisely condensed musical intelligence and calmly performed, beautiful playing."
Parallel to her work with the quartet, Hendrika Entzian began intensifying contacts with well-known large formations. She has composed several works for the WDR Big Band and the Dutch Metropole Orkest (which includes not only an extended wind section, but a string section as well). About Entzian's prizewinner's concert at the WDR Jazz Festival 2018, Stefan Hentz wrote in Jazzpodium: "With her multifaceted compositions, [Entzian] demonstrates how much tonal and structural potential still lurks in the big band format."
In the same year, in anticipation of the upcoming CD production, she put together her own ensemble Hendrika Entzian+. Her quartet partners Matt Halpin (saxophone), Simon Seidl (p) and Fabian Arends (dr) are its backbone and driving force. In December 2018, the band consisting of 17 musicians gathered in the Loft-Studio in Cologne to record the music for the album Marble. In seven pieces with a total playing time of 54 minutes, Hendrika Entzian is presenting her personal definition of a contemporary big band. The eight-minute opener "Weekdays" already shows impressively where the journey is heading. The piece features a melodic leitmotif and almost cinematic sequences, surprising breaks and insertions, glistening and pointedly swelling brass, dynamic changes and agile drumming. The remarkable versatility culminates in two expressive solos by Sebastian Gille (tenor saxophone) and Bastian Stein (trumpet). Although "Weekdays", like some other titles on Marble, originally comes from the quartet's repertoire, it naturally sounds quite different now. Completely new, however, are the album's title track as well as "Stapel" and "Limona"; the latter was written by Entzian specifically for the ensemble.
Hendrika Entzian enjoys the completely different approaches to her compositions, depending on the size of the band. And of course also the chance to add new facets to familiar pieces. "The large versions tell entirely different stories. In a quartet, all participants intuitively find their way through a composition, for the big band the dramaturgical structure must be thought through much more in advance; for example, how intros or interludes are arranged, which timbres can be created by the variety of instruments, where the climax is placed and who gets a solo."
At first glance, there seem to be worlds between a flexible, spontaneous quartet and the powerful sounding, but only slowly direction-changing "tanker" big band. Nevertheless, Entzian's creative will succeeds in bridging this structural divide. Inspired by the quartet, she thinks from small to big in her arrangements, transfers interactive elements and opens up spaces for the individual expressiveness of the musicians. "It is important that the ensemble, despite its size and through-composed music, stays agile and spontaneous and can showcase its great improvisers. That's why I didn't ask an already existing orchestra, but formed this band instead. The music only comes alive when the participants add their personal sound to it." As an example, Entzian mentions the striking double feature of the two tenor saxophonists Halpin and Gille on "Limona".
"A central theme for current big band music is: how are solos embedded in such a large band and which part does improvisation play," says Entzian. In addition to the aforementioned soloists Gille, Stein and Halpin, the Australian trombone virtuoso Shannon Barnett (in "Pivot"), who came to Cologne via New York, and the Hamburg guitarist Sandra Hempel (in "3/4 Rück") add improvisational accents to her ensemble. By the way: Barnett will be awarded the WDR Jazz Prize in 2020.
The title of the album plays with the two meanings of the word, marbles and marble, round and firm, Entzian explains. "I like the flowing structures found in marble and the changes of perspective they allow." The fact that there is no first part to "Marble Pt.2" on the CD has a rather mundane reason: the second part was simply finished earlier, whilst the original idea, from which Part 2 was derived, is still work in progress.
Large ensembles are not only trending among musicians. Many secondary schools and universities now have their own big band, and everywhere new large formations with an own sound are emerging. Entzian and her musicians unite aspects of timeless orchestral colorfulness, individual ideas and clever thematic development. With their energy, joy in playing and richness in sound, Hendrika Entzian+ can inspire a diverse, also younger audience.
Julian Bossert, alto saxophone, flute (lead)
Theresia Philipp, alto saxophone, clarinet
Matthew Halpin, tenor & soprano saxophone
Sebastian Gille, tenor saxophone, clarinet
Heiko Bidmon, baritone saxophone, bass clarinet
Andy Haderer, trumpet, flugelhorn (lead, except for Marble pt. 2 & Stapel)
Felix Meyer, trumpet, flugelhorn (lead on Marble pt. 2)
Bastian Stein, trumpet, flugelhorn
Heidi Bayer, trumpet, flugelhorn
Klaus Heidenreich, trombone (lead)
Shannon Barnett, trombone
Janning Trumann, trombone
Jan Schreiner, bass trombone
Simon Seidl, piano, Fender Rhodes
Sandra Hempel, guitar
Matthias Akeo Nowak, bass
Fabian Arends, drums
Lorenzo Ludemann, lead trumpet on ("Stapel")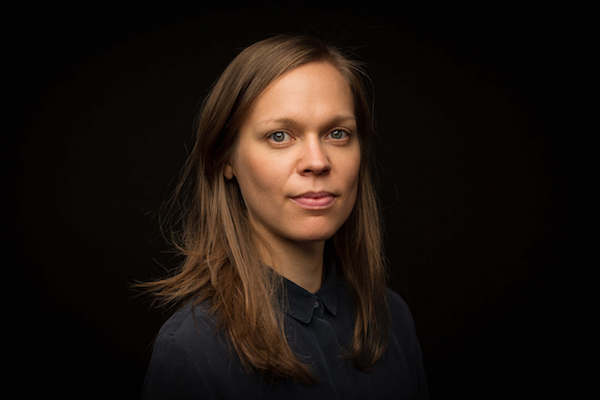 Hendrika Entzian
studierte in Hamburg, dann ab 2009 in Köln Kontrabass. Neben ihrer Beteiligung an verschiedenen Kölner Projekten legte sie zunehmend mehr Augenmerk auf Komposition, absolvierte in der Folge ein Masterstudium Jazz- Arrangement und -Komposition in Köln, das sie 2015 mit Bestnoten abgeschlossen hat.
Sie schreibt und arrangiert regelmäßig für große Besetzungen wie dem Kölner Subway Jazz Orchestra. Ihre Komposition "Weekdays" wurde beim BujazzO Kompositionswettbewerb 2016 in das Programm "Zukunftsmusik" aufgenommen.
Seit Januar 2012 arbeitet Hendrika Entzian in ihrem Quartett mit dem Saxophonisten Maxi Jagow (für den 2016 Matthew Halpin einwechselte) sowie Simon Seidl (Klavier) und Fabian Arends (Schlagzeug) zusammen.
Im Herbst 2017 war Hendrika eingeladen am Arrangers Workshop des niederländischen Metropole Orkest teilzunehmen und ein Arrangement für Gastsolistin Kandace Springs zu schreiben.
Sie gewann 2014 den 3. Preis beim Hansjürg Hensler Jazzwettbewerb. Ihre Komposition "Krance" erreichte das Finale des internationalen Kompositionswettbewerbs Katowice. Sie erhielt auch ein Jazz/Pop-Stipendium für Musikerinnen der Hochschule für Musik und Tanz Köln. 2017 wurde Entzian der WDR-Jazzpreis 2018 in der Kategorie Komposition zuerkannt, den sie am 2. Februar 2018 in Gütersloh entgegennahm.

This album contains no booklet.