---
Album info
Album including Album cover Booklet (PDF)
Ferdinand Ries (1784 - 1838):

1

Introduction & Russian Dance, Op. 113 No. 1

08:09

Cello Sonata in C Minor, WoO 2:

2

Cello Sonata in C Minor, WoO 2: I. Grave - Allegro

10:19

3

Cello Sonata in C Minor, WoO 2: II. Adagio

05:30

4

Cello Sonata in C Minor, WoO 2: III. Finale. Prestissimo

06:34

Piano Trio in E-Flat Major, Op. 63:

5

Piano Trio in E-Flat Major, Op. 63: I. Allegro

04:21

6

Piano Trio in E-Flat Major, Op. 63: II. Andantino

01:45

7

Piano Trio in E-Flat Major, Op. 63: III. Rondo. Allegro

02:17

Sonata in F Major, Op. 34 (Version for Cello & Piano):

8

Sonata in F Major, Op. 34 (Version for Cello & Piano): I. Larghetto - Allegro molto

08:25

9

Sonata in F Major, Op. 34 (Version for Cello & Piano): II. Andante

02:45

10

Sonata in F Major, Op. 34 (Version for Cello & Piano): III. Rondo. Allegro

06:31

Ferdinand Ries:

11

3 Airs russes variés, Op. 72 (Version for Cello & Piano)

13:18

Total Runtime

01:09:54
Info for Ries: Complete Works for Cello, Vol. 2

Ferdinand Ries is remembered as Beethoven's one-time pupil, secretary and copyist, but the discovery of his many compositions showed him to be a forward-looking composer in his own right. The 1799 Cello Sonata in C minor is among the first of its genre, the 15-year-old Ries already showing remarkable talent in its 'Sturm und Drang' moods. The Trio, op.63, was admired in its day for its 'ingenuity of modulations', and fashionable London society lapped up the exotic themes of works such as Introduction and a Russian Dance and the virtuosic Trois Airs Russes Variés. Volume 1 of this edition can be found on Naxos 8573726.
Martin Rummel, cello
Eric Lamb, flute
Stefan Stroissnig, piano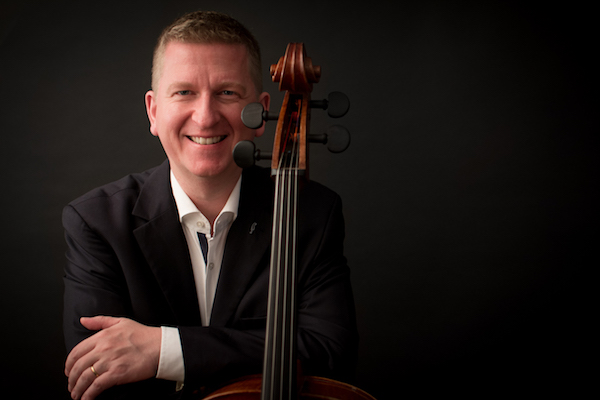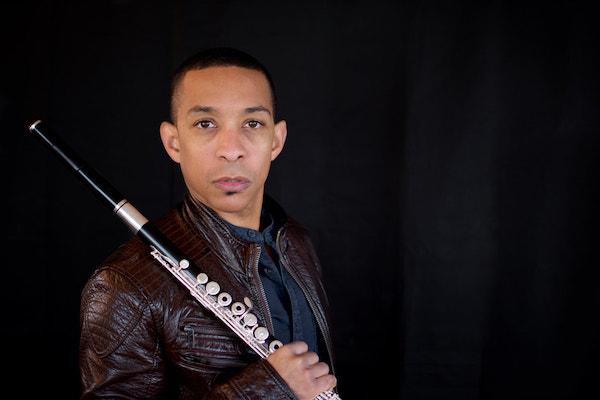 Martin Rummel
Boy meets girl: It is one of those unlikely stories that the son of a village merchant in the middle of West German nowhere becomes a professor of Austrian law and marries one of the daughters of the CEO of the Austrian salt refinery holding and a Polish pianist. But this is exactly what happened. My father was born in Duisburg (of all places) in 1940 and grew up in a tiny village near Bonn. He then went to study economy and law in Bonn and subsequently followed his professor to Vienna where he met my mother in 1967. My mother had a very complicated family history: Born on a railway platform in Olsztyn in 1943, she grew up in Vienna and originally wanted to study music, but then trained to be a translator before finally graduating with a law doctorate. In 1970 my parents moved to Linz where my father became a professor of law and I was born in 1974. It meant that a homeless family with a strong Viennese connection suddenly had another member of the family as a native Upper Austrian. Nowadays, with my aunt having been head of the Austrian National Heritage office and all my family living in Vienna, I feel more like being Viennese with a strong link to Upper Austria. Thanks to my father's background I hold an Austrian and a German passport.
I went to school in Linz, which was not what I would call the greatest time of my life. At an early age I started having music lessons first from my mother (who in the meantime also had graduated from Brucknerkonservatorium Linz as a music teacher) and subsequently from Helga Schiff-Riemann, the daughter of Hugo Riemann and mother of cellist Heinrich Schiff. It was soon discovered that I had perfect pitch but also suffered from severe hayfever, which - logical, no? - meant that the piano was a waste, wind and brass instruments were out of the question and thus the cello was the only option because violin practice was declared unbearable, the viola not even worth mentioning and the double bass ... well, impractical. In 1982, I started my cello lessons with Wilfried Tachezi at the Brucknerkonservatorium Linz and also continued my harpsichord studies with August Humer. At the Fall of the Wall in 1989 my father was a guest professor at the university in Trier and I, without really knowing how, won the Austrian Young Musicians' Competition. In 1991 I obtained a diploma from the Brucknerkonservatorium, being the youngest graduate ever at the time. This record was to be broken by pianist Andreas Eggertsberger a few years later.
Eric Lamb
is in demand internationally as a concerto soloist, recitalist, concert curator and chamber musician. In 2013, Eric left his post as a core member of the International Contemporary Ensemble - ICE to pursue a career as soloist and chamber musician. Eric is principal flutist of the Chineke! Orchestra London (Associate Orchestra of the Southbank Centre), member of Ensemble Reconsil - Wien and co-artistic director of ensemble paladino. From 2016-2018 Eric was Lecturer of Music at the University of Auckland School of Music where he taught improvisation, chamber music, flute and was coordinator of the student contemporary music ensemble.
​ Eric has performed with a long list of the worlds most important orchestras and ensembles including the Ostrobothnian Chamber Orchestra, Omega Ensemble, the Cleveland Orchestra, Quasars Ensemble, Camerata Bern, the City of Birmingham Orchestra, ASKO Schoenberg Ensemble, Radio Orchestra Frankfurt and has been invited to perform at festivals in Melbourne, Darmstadt, Graz, Salzburg, Lockenhaus, Acht Brücken in Cologne, Mostly Mozart Festival, Heidelberg Spring Music Festival and the Bucharest Festival for New Music, to name but a few. His chamber music partners include some of Europe's most celebrated vocalists, instrumentalists and artists. Among many other projects, Eric has worked in close collaboration with the Stockhausen Stiftung and the Theater Basel to re-create the role of Luzifer in Stockhausen's opera 'Donnerstag aus Licht'.
In the last decade, Eric has premiered more than 200 works and has worked closely with composers John Adams, Kaija Saariaho, George Lewis, Ivan Buffa, Julia Purgina, Marc-Andres Dalbavie, HK Gruber, Matthias Pintscher, Reinbert de Leeuw, Michel van der Aa, Nico Muhly, Ben Foskett and conductors like Sakari Oramo, Franz Welser-Möst, Vladamir Ashkenazy, Ludovic Morlot, Pablo Heras-Casado, Steve Schick, Susanna Mälkki and Pierre Laurent-Aimard.
As a recording artist, his discography as a soloist and chamber musician is ever growing. He has recorded over 15 commercial available CD's for various labels including Kairos, paladino, SONY, Hyperion, NMC, mode, New Amsterdam, NAXOS, Bridge, Starkland and Nonesuch. This repertoire expands one of the widest of his generation - from Bach, Mozart and Schubert to Xenakis, Jason Eckhardt and Passion Pit.
Eric Lamb's research encompasses a broad sweep of musical styles. Along with his on-going commitment to expanding the 21st century flute repertoire, he is deeply involved with the study and exploration of 17th and 18th century performance practice. This work includes, so far, the discovery and editing of several concerti, etudes, solo pieces and sonatas. His recent research output includes editions of solo works of Johann Joachim Quantz, Johann George Tromlitz, Johann Martin Blochwitz, Michel Blavet and arrangements of JS Bach and Mozart for flute and cello, all published for paladino music. His critically acclaimed debut solo CD 'Quantz: Solo Flute Music' features the premier recording of Quantz's 8 caprices. In early 2018, Eric released his debut concerto album of four unrecorded concertos by Quantz in collaboration with Kölner Akademie Orchester and Michael Alexander Willens for Profil Edition Hännsler.
Lamb continues to be a much sought-after pedagogue and is regularly invited to present workshops, master classes and lectures throughout South America, Europe and the US. He has been artist in residence at the Conservatoire Nationale de Musique et Danse La Rochelle, the Escola de Música do Estado de São Paulo – EMESP Tom Jobim and has given master classes at Hochschule for Musik Hannover, Birmingham Conservartoire, Eastern Michigan University, Smith College, the University of Virginia, the University of Auckland NZ, Victoria University of Wellington, University of Waikato, Bowling Green University, University of South Carolina, Academie für Musik Wiesbaden and Northwestern University. ...
Stefan Stroissnig
The Austrian pianist Stefan Stroissnig, born in 1985, studied with Oleg Maisenberg in his native city of Vienna and with Ian Jones at the Royal College of Music in London. He received further artistic inspiration from renowned pianists such as Daniel Barenboim and Dmitri Bashkirov. His concert activity as a soloist has taken him to all five continents and to the most prestigious concert houses in Europe, such as the Royal Festival Hall in London, the Vienna Musikverein, the Vienna Konzerthaus and the Berlin Philharmonic.
He has attracted special attention for his interpretations of works by Franz Schubert and the music of the 20th and 21st centuries. Amongst other things, in 2013 he was the soloist in Olivier Messiaen's monumental Turangalîla Symphony at the Royal Festival Hall in London.
Of major importance for him is his chamber music, which has led to co-operation with musicians such as Heinrich Schiff, Nobuko Imai, Shmuel Ashkenasi, Patricia Kopatchinskaja, Patrick Demenga, Viviane Hagner, Michael Collins, Tatjana Masurenko, Gábor Boldoczki and Sharon Kam.
Festival invitations have included the Salzburg Festival, the Carinthian Summer, the International Music Summer in Grafenegg, the Ruhr Piano Festival, the Rheingau Festival and the Mondsee Festival.
His recording of the Four Impromptus Op.90 by Franz Schubert and the Sonata in B minor by Franz Liszt was awarded the 'Pasticcio Prize' by Austrian Radio.
Apart from his concert activity, he teaches at the University of Music and the Performing Arts in Graz, Austria.
His contribution to the international musical world earned Stefan Stroissnig a nomination for the Credit Suisse Award in 2014 from the Vienna Philharmonic.

Booklet for Ries: Complete Works for Cello, Vol. 2