---
Album info
Album including Album cover Booklet (PDF)
Joseph Mayseder (1789 - 1863): Grosses Konzertstück in A Major, Op. 47:

1

Grosses Konzertstück in A Major, Op. 47 (Arr. for Violin & String Quartet)

13:29

Polonaise No. 3 in E Major, Op. 12:

2

Polonaise No. 3 in E Major, Op. 12 (Version for Violin & String Quartet)

12:24

Potpourri Variations in G Major, Op. 27a:

3

Potpourri Variations in G Major, Op. 27a

12:52

Grand Duo No. 3 in E-Flat Major, Op. 32 (Arr. for 2 Violins):

4

Grand Duo No. 3 in E-Flat Major, Op. 32 (Arr. for 2 Violins): I. Adagio - Allegro assai

06:21

5

Grand Duo No. 3 in E-Flat Major, Op. 32 (Arr. for 2 Violins): II. Andante

03:08

6

Grand Duo No. 3 in E-Flat Major, Op. 32 (Arr. for 2 Violins): III. Rondo. Allegro vivace

04:04

Variations in F Major, Op. 25:

7

Variations in F Major, Op. 25 (Version for Violin & String Quartet)

12:10

Variations brillantes in E Major, Op. 40 (Version for Violin & String Quartet)

8

Variations brillantes in E Major, Op. 40:

13:03

Total Runtime

01:17:31
Info for Joseph Mayseder: Virtuosenwerke, Vol. 5

During his lifetime, Viennese violinist and composer Joseph Mayseder received numerous awards, including his appointment as Imperial Chamber Virtuoso in 1835, his becoming named a honorary member of the Pesth-Ofener Musikverein, Santa Cecilia in Rome and the Styrian Musikverein in 1839, in 1852 of the Gesellschaft der Musikfreunde in Vienna, and in 1862 he was awarded the Knight's Cross of the Franz Joseph Order. Nevertheless Mayseder is today considered an insider tip, his works are continually being published as world premiere recordings by violinist Raimund Lissy, member of the Vienna Philharmonic. Volume 5 of this series contains the Great Concert Piece No. 1, the Variations Op. 25 and Op. 40, the Potpurri-Variations Op. 27, the Polonaise No. 3 and the Duo Op. 31. Raimund Lissy is joined by the ensemble Violissimo consisting of Thomas Christian and Lara resp. Luka Kusztrich, violins, Robert Bauerstatter, Viola and Susanne Lehner, cello.
Thomas Christian, violin, direction
Ensemble VioLissymo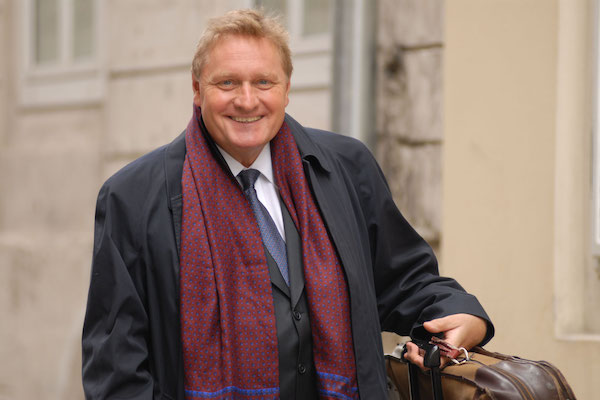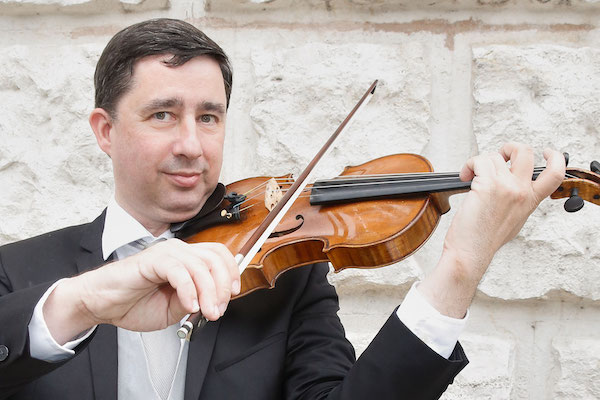 Thomas Christian
was born in Linz. He currently lives in Vienna. He received his first violin lessons from Franz Toifl at the age of seven who was a student of Jan Mařáks. At the age of eleven he was the winner of an Austrian violin contest in Vienna. He studied with the New York violin pedagogue Theodore Pashkus and with Jascha Heifetz, pupil of Leopold Auer, in Los Angeles.
At the age of nineteen, he debuted with the first violin concerto in D major by Paganini in New York's Carnegie Hall. Since then, he has been performing in almost every country in Europe, the USA and Asia.
The artist was a guest of large orchestras such as Dresdner Philharmonie, BSO Berlin, Bamberger Symphoniker, MDR- Orchester, WDR Symphonie Orchester Köln, RSO Stuttgart, Staatskapelle Halle, Rheinland-Pfalz Philharmonie, Königliche Philharmonie Antwerpen, Mozarteum-Orchester Salzburg, Wiener Symphoniker, RSO Wien, Slowakische Philharmonie, Slowenische Philharmonie, Zagreber Philharmonie, Belgrader Philharmonie, Brünner Philharmonie, Orchester Regio Emiglia di Parma, Stockholmer Philharmonie, Helsinki Philharmonische Orchester, FOK Orchester Prag, George Enescu Philharmonie, Melbourne Symphony Orchestra, Yomiuri Nippon Symphony Orchestra, Osaka Philharmonic and Korean Philharmonic Orchestra Seoul.
He worked, among others, with conductors such as Christoph von Dohnanyi, Willem van Otterlo, Horst Stein, Kurt Sanderling, Milan Horvat, Argeo Quadri, Leif Segerstam, Cristóbal Halffter, Paavo Berglund, Heinz Wallberg, Leopold Hager, Hans Graf, Günter Neuhold, Uros Lajovic and Heinrich Schiff.
Thomas Christian was a guest at the Schleswig-Holstein Festival and the Ludwigsburger Schlossfestspiele, the Salzburger Festspiele, the Bruckner Fest Linz, the Korea Festival Seoul, the Dresdner Festspiele and the Bregenzer Festspiele, the Prager Frühling as well as the Wiener Festwochen and the "Musikprotokoll des Steirischen Herbstes".
His chamber music partners were among others: Bruno Canino, Jeremy Menuhin, Boris Pergamentschikow, Raphael Wallfisch, Elisabeth Leonskaja, Paul Badura-Skoda, Jörg Demus, Antti Siirala, Stefan Vladar, Paul Meyer, Heinrich Schiff and Cornelia Weiß.
Thomas Christian founded the Wiener Streichquintett, which has performed for many years in Europe, South America and Japan. Today, he directs the Thomas Christian Ensemble in a wide variety of different arrangements. He has made numerous radio and television recordings with the ORF, RAI and WDR, SWR, BR, SR and Norwegian Broadcasting as well as Radio Hilversum and numerous CD recordings as a soloist as well as chamber musician.
Thomas Christian is professor at the Music and Arts University of the City of Vienna and at the Hochschule für Musik Detmold. Visiting Professor at the Tokyo University of Arts.
Raimund Lissy
was born in Vienna in 1966 and received his first violin lessons at the age of four. He went on to study with Thomas Kakuska at the University of Music and Performing Arts, Vienna (then the Wiener Musikhochschule) as well as with Alfred Staar. After working as an orchestral musician in the Arena di Verona, he joined the orchestra of the Vienna State Opera in 1988. In 1991 he became a member of the Vienna Philharmonic. That same year, he became first chair of the second violins; since 1993 he has been principle of the second violins for the Vienna Philharmonic and the Orchestra of the Vienna State Opera.
Raimund Lissy has also been active in the Wiener Hofmusikkapelle since 2013.
As second violinist in the Ensemble Wien, Raimund Lissy is also intensively dedicated to chamber music. With this string quartet formation, since 1994 he has performed in a subscription cycle five times a year in the Brahms-Saal of the Vienna Musikverein.

Booklet for Joseph Mayseder: Virtuosenwerke, Vol. 5