---
Album info
Album including Album cover
1

Tiny Circles

04:40

2

Seroquel

05:31

3

Bleeding Tears

03:52

4

Innocent Victim

05:43

5

This Shell

04:40

6

Time out of Mind

04:16

7

Crying Smile

05:12

8

Feel Flows

06:02

9

Heart of Glass

05:59

10

50 Circles Around the Sun

04:32

11

Down to You/Jungle Book

05:07

12

Don't Let Go

03:23

Total Runtime

58:57
Info for Adjustments

Electric jazz keyboard master Scott Kinsey and songwriter/vocal phenom Mer Sal form a unique and organic musical union, brimming with radiance and uncommon depth, on their new album: Adjustments.
Scott Kinsey, keyboards, synthesizer
Mer Sal, bass, vocals
Scott Henderson, guitar
Pedro Martins, guitar
Oz Noy, guitar
Josh Smith, guitar
Gary Novak, drums
Danny Carey, drums, tabla
Junior Braguinha, bass
Michael Janisch,bass
Tim Lefebvre, bass
Brad Dutz, percussion
Steve Tavaglione, trumpet
Sharanam Anandama, dulcimer, vocals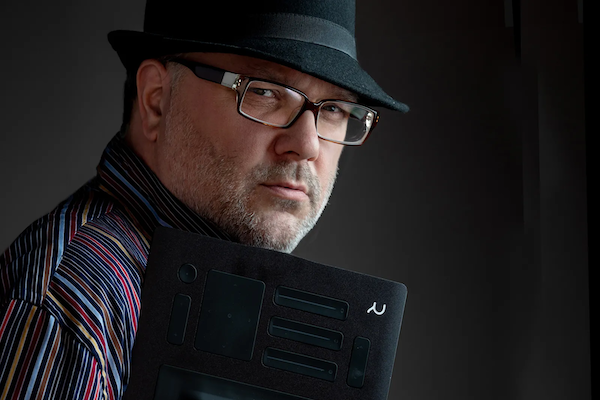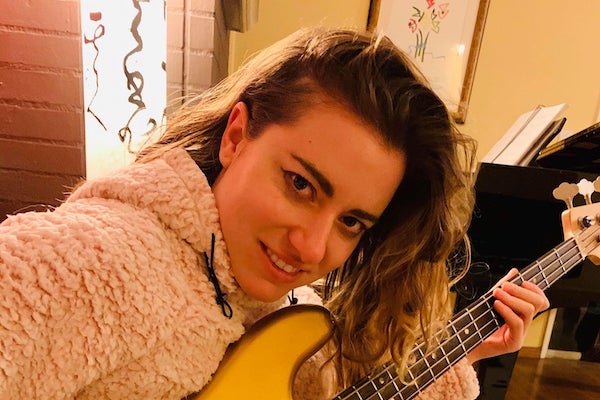 Scott Kinsey
Keyboard wizard Scott Kinsey is a world-class improviser and music conceptualist. Widely known as one of the most capable jazz synthesists of his generation, Kinsey's unique and original sounds continue to rapidly evolve. Scott has been privileged to work with many of the world's great musicians:
Scott Henderson • Matthew Garrison • Kurt Rosenwinkel • Alphonso Johnson • Seamus Blake • John Scofield • Dennis Chambers • Gary Novak • Joe Zawinul • Nicholas Payton • John McLaughlin • Peter Erskine • Mike Stern • Michael Landau • Gary Willis • Steve Tavaglione • Wayne Krantz • Hadrien Feraud • Robben Ford • Dave Weckl • Nathaniel Townsley • Bob Berg • Lalah Hathaway • Oz Noy • Louis Cole • Chester Thompson • Jimmy Earl • Bill Evans • James Moody • Gergö Borlai • Jimmy Haslip • Ranjit Barot • Kirk Covington • Jimmy Herring • Tim Hagans • Katisse Buckingham • Cyril Atef • Vinnie Colaiuta • Nate Smith • Naina Kundu • Airto Moreira • Arto Tunçboyacian • Philip Bailey • Victor Wooten • Buika • John Patitucci • Danny Carey • Tim Lefevbre • Bob Belden
Hailing from the small town of Owosso, Michigan, Scott graduated with a Bachelors of Music degree in Piano Performance from the prestigious Berklee College of Music in 1991. He was fortunate to study with some of the great Berklee legends such as Hal Crook, Ed Tomassi, Herb Pomeroy, Ray Santisi and others.
Kinsey soon joined Tribal Tech, widely considered to be one of the most influential jazz fusion groups of all time. Along with Scott Henderson (guitar), Gary Willis (bass) and Kirk Covington (drums), Scott recorded and toured with the band for over 20 years. Their final album, X, was released to much critical acclaim in 2012.
Across the past decade, Scott has been involved with, or at the helm of, a variety of impressive projects. On We Speak Luniwaz, his 2019 Whirlwind Recordings debut, Kinsey reimagines seven scintillating Joe Zawinul compositions, plus one by Wayne Shorter and two originals of a similar vibe. With the core group of Katisse Buckingham (saxophones, flute & rhymes), electric bass phenom Hadrien Feraud and explosive drummer Gergö Borlai, Kinsey speaks Luniwaz in his own bold dialect.
The electric jazz supergroup Human Element is co-led by Kinsey, Matthew Garrsion (bass), Gary Novak (drums) and Arto Tuncboyacian (percussion & vocals). Arto's ethereal vocals helped give their 2011 debut recording, Human Element, a fantastic world-fusion vibe, reminiscent of Weather Report and the Zawinul Syndicate. Sporting the same personnel, Human Element continues to blaze new ground with You are in You, released in early 2018.
Another of Scott's landmark 2018 collaborations is ARC Trio, with electric bass icon Jimmy Haslip and the amazing Hungarian drummer Gergö Borlai. Also appearing on the record are Novak, legendary drummer Vinnie Colaiuta, Steve Tavaglione (saxophones) and Judd Miller (EVI).
On the 2017 album No Sleep, Kinsey teamed up with a phenomenal East Indian vocalist and electric bassist named Naina Kundu, producing a unique interpretation of modern pop hits from the likes of Janet Jackson, Justin Bieber, Taylor Swift and even Jaco Pastorius. Released on Scott's own Kinesthetic Music label, the record includes appearances by the unique guitarist Nir Felder (Snarky Puppy), drummer Louis Cole (Knower) and many more.
Kinsey's 2016 recording, Near Life Experience, was a multi-year production taking place all over the world, with diverse elements filtered through Scott's vivid imagination. The album includes contributions by Michael Landau (guitar), Lalah Hathaway (vocals), Cyril Atef (drums) and a special double-drum feature with Covington and Danny Carey battling it out. Frequent collaborators Tavaglione, Garrison, Novak, Borlai, Tuncboyaciyan and other incredible musicians come together in Kinsey's vision of what creative, "no categories" music can be.
Scott lends his distinctive sonic imprint to every project. Superconductor was the 2016 release by one of today's finest saxophonists, Seamus Blake. It's a real work of art, featuring John Scofield, Gonzalo Rubalcaba, Garrison, Kinsey and many other first-rate players. Recorded at New York's famed Avatar Studios, Scott also mixed, mastered and co-produced the high-resolution recording at his Wishbone Studio in Los Angeles.
The 2015 album Larger Than Life features Scott teamed up with Willis, Börlai, Tavaglione and others, in yet another revelatory scenario. Kinsey's original approach to melody, harmony, improvisation and composition give the record a unique, breakthrough sound. Kinsey's first album as a leader, Kinesthetics, was released in 2007 and features a variety of the stellar musicians with whom he has collaborated over the years.
Meredith Salimbeni (Mer Sal)
has a voice that can sound antique while also some form of avant garde. Mer's experienced voice has spent a lifetime exploring jazz, pop, funk, blues, R&B, rock, soundtrack, and world music. In short, Meredith is a fusion vocalist and bass player emerging fast into Los Angeles, aided by Scott Kinsey (Tribal Tech) and Jimmy Haslip (The Yellowjackets). When placed in front of an audience, Mer comes to life as an engaging front woman, who also sometimes plays bass.
After fronting her previous trio for nearly a decade, Mer Sal stands on strong roots of her own today, adding her vocal mastery now to ingenious collaborations that often mingle between jazz fusion, R&B, and rock.

This album contains no booklet.