---
Album info
Album including Album cover
I`m sorry!
Dear HIGHRESAUDIO Visitor,
due to territorial constraints and also different releases dates in each country you currently can`t purchase this album. We are updating our release dates twice a week. So, please feel free to check from time-to-time, if the album is available for your country.
We suggest, that you bookmark the album and use our Short List function.
Thank you for your understanding and patience.
Yours sincerely, HIGHRESAUDIO
1

Life Is Good

02:45

2

Damn

03:01

3

Back To You

03:02

4

The Cycle

02:54

5

Let It Go

04:00

6

Nothing Wrong

04:03

7

Don't Look No Further

02:59

8

Waiting

04:04

9

Pieces

03:29

10

I Miss You

03:15

Total Runtime

33:32
Info for see attached

Singer and multi-instrumentalist Anthony Flammia announces the release of his new album "See Attached".
Nothing lifts spirits quite like music does. It resounds at unseen frequencies, inciting emotion at its core level. Through his dynamic distillation of R&B, hip-hop, funk, and pop, Anthony Flammia taps into these frequencies and it resonates on a deeper level. The Yonkers native and singer lent his talents to collaborations with the likes of Flatbush Zombies and Brasstracks in addition to producing breakout hits such as "Gotti," "93," and "Chocolate" for Tekashi 6ix9ine. Acclaimed by everyone from Complex to Bossip, he perfected this approach this year after five years of dedicated tinkering and grinding.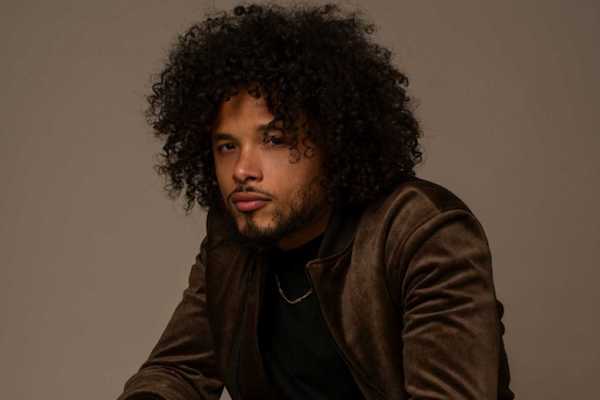 Anthony Flammia
On singer/songwriter/producer Anthony Flammia's 2016 viral hit "So Real," he sings: "You make me smile inside my heart." It's a familiar sentiment for Flammia, as the Yonkers native aims to do that for his audience. With the release of his Republic Records debut F.L.A.M.M. that purpose remains the same, as the mutli-talented musician has a goal bigger than simply making music. Anthony Flammia wants to change lives.
Growing up in Yonkers, Flammia experienced two sides to the New York City story. "On one street is a quiet nice road, another is not so nice," he recalls. "It gave me an appreciation for both." While his father—a musician who still performs at weddings and clubs to this day—expanded his son's musical tastes with Frank Sinatra, Led Zeppelin, and Sade, Anthony was also checking for the likes of Jadakiss, Jay-Z, Missy Elliott, and Erykah Badu. He played the drums in his youth while singing in a choir from Rockefeller Center to the White House. Anthony enrolled in the University of Hartford with a piano in tow. "It was a cheap move to get a girl," he says with a laugh. The piano became more than a girl-getting device. After teaching himself a few songs like Blackstreet's "Don't Leave" and "Ordinary People" by John Legend, a life change made music even more impactful. "I got my heart broken," he says with a sigh, "and [music] became an outlet for me. That outlet turned into me singing and performing."
In 2007 he auditioned for American Idol, as buzz began to grow on campus. "People would come to me and tell me my music helped them. I became useful. The journey became bigger than me. I was putting smiles on people's faces." After graduation, his classmate and good friend Solomon Sounds made him a life-changing offer. By then Solomon was already solidifying his place in the music industry and wanted to work with Flammia on next-level goals. Flammia spent the next few years honing his craft, and in 2014 he released his debut album Ups & Downs. While numerous label meetings turned up empty, Solomon, Anthony, and their other college friend Chris kept the independent wave going, making ends meet through an independent tour and live performances—even opening for the likes of Kendrick Lamar and 2 Chainz.
In 2015, he released the ingenious project The Looper recorded before a 30-person live audience at Premier Studios in New York City. The album was released that same evening. Anthony's knack for looping became his secret weapon, as he gained traction on Vine by way of loops. His biggest break arrived when "So Real" went viral. "People were recording videos with their children and their pets," Flammia adds. "I was really bringing the world together, which is something I've always wanted to do."
The clip became a full song with a music video. With Solomon Sounds' joint venture with Republic Records and his own Sounds Music Group, Flammia became his flagship artist, doubling down on his music while producing tracks for burgeoning rapper Tekashi 6ix9ine.
He moved past his one-man show, adding in new producers and traveling to places like Los Angeles to work with diverse talent. "Once I allowed new people into my circle, the music got stronger, my voice got stronger," he says. "And here were are." The result is F.L.A.M.M. aka "Find Love And Make Music," a work that details Flammia's journey, through all of his ups and downs.
The anthemic track "My Life," encapsulates self-love and dedication to his art. "It's gonna shake the world up," he confidently advises. "Right now we have so many reminders of why life sucks, there's a lot of dark shit. And I get it, there's a place for that. But I think a balance is necessary. There's a reason to be happy too." Other songs like the keys-heavy "Let It Go" details the heartache of a breakup, yet still finding peace and staying up—never down. "Damn" brings Flammia full circle, interpolating the first song he ever covered, Blackstreet's "Don't Leave," while reflecting on the loss of love. Working side-by-side with producer UHU the sounds and the vocals blend together in perfect harmony, as F.L.A.M.M. is more than just a major introduction for the rising star; it's an inspirational project for anyone who listens. That's really the heart of Anthony Flammia's mission.
"I'm here to remind people how beautiful life can be if you just look outside," Flammia says. "I'm all love. It's what I'm made of and what I have to give. I'm just here to make people smile."

This album contains no booklet.