---
Album info
Album including Album cover
Johannes Brahms (1833 - 1897):

1

9 Lieder and Songs, Op. 63: 5. Junge Liebe 1

01:36

Gabriel Fauré (1845 - 1924):

2

3 Songs, Op. 7: 1. Après Un Rêve

03:03

Robert Schumann (1810 - 1856):

3

Dichterliebe, Op. 48: 5. Ich Will Meine Seele Tauchen

01:00

Johannes Brahms:

4

5 Lieder, Op. 49: 4. Wiegenlied

01:53

Gabriel Fauré:

5

Berceuse, Op. 16

03:38

Clara Schumann (1819 - 1896):

6

Der Abendstern

02:09

Robert Schumann:

7

Myrthen, Op. 25: 1. Widmung

02:25

George Gerschwin (1898 - 1937):

8

Porgy and Bess: Summertime

03:05

Robert Schumann:

9

Dichterliebe, Op. 48: 7. Ich Grolle Nicht

01:24

Sergei Rachmaninoff (1873 - 1943):

10

14 Romances, Op. 34: 14. Vocalise

06:07

George Gerschwin:

11

George Gershwin's Songbook: 5. I Got Rhythm

02:16

Total Runtime

28:36
Info for Cello Cantabile

Kein Geringerer, als der legendäre Weltklassecellist Mstislaw Rostropowitsch kreierte dieses wunderbare und treffende Zitat während unserer Zusammenarbeit für ein internationales Konzertprojekt im Juni 2005.
Geprägt durch diesen epochalen Satz, entstand nun die Idee zur neuen CD "CELLO CANTABILE" mit Lied-Kunst von Robert Schumann, Johannes Brahms, Clara Schumann, Gabriel Fauré, Sergej Rachmaninoff und George Gershwin.
In all diesen Liedern "singt" das Cello sowohl in allen Stimmlagen, mal wie ein Sopran, mal wie ein Bariton, als auch in den verschiedensten Genres und beweist damit einmal mehr, dass von allen Instrumenten das C e l l o der menschlichen Stimme am nächsten ist.
"Beim Cellospielen fühle ich mich immer wie ein Sänger, ich habe eine einzige Stimme, die schönste Stimme, die man nur haben kann."
Alexandra Netzold, Cello
Brigitte Becker, Klavier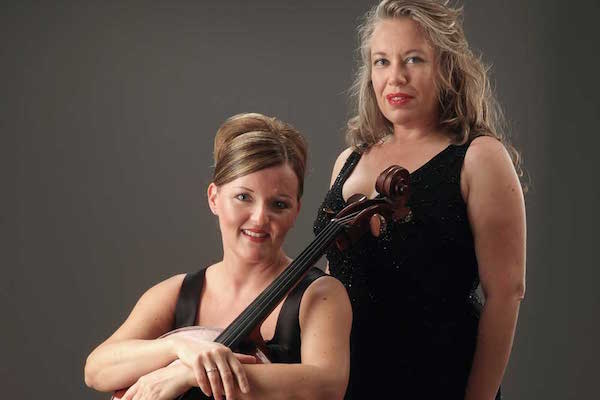 Alexandra Netzold
studied with Maria Kliegel at the Academy of Music in Cologne and completed her studies with the American cellist Michael Flaksman with the concert examinations. Further teachers have included Siegfried Palm, Karine Georgian, David Geringas, Daniil Shafran and Radu Aldulescu, in whose international master classes she received further artistic impulses. Alexandra Netzold has won prizes at numerous competitions, including the German Federal competition "Jugend musiziert" and the international music competition "Charles Hennen Concours" in the Netherlands in 1989. Since then, she has concertised internationally, finding great resonance with the public and the press. Her concert tours have taken her to many European countries including Italy, France, Great Britain, Spain, Sweden, Hungary, Austria, the Netherlands and Switzerland.
Alexandra Netzold is a regular guest at international music festivals and concert series, with many CD, radio and television productions to her credit. She is also in great demand as a juror at national music competitions and has regularly given master classes since 2000. Her very personal style was strongly influenced by artistic collaboration with important musicians such as Mstislav Rostropovitch, the Amadeus Quartet and other. Alexandra Netzold plays a violoncello by Hannibal Fagnola, Torino 1910.

This album contains no booklet.