---
Album info
Album including Album cover
Giuseppe Clemente Dall'Abaco (1709 - 1805): Sonata in D Minor, ABV 35:

1

Sonata in D Minor, ABV 35: I. Andantino

02:09

2

Sonata in D Minor, ABV 35: II. Allegro

03:24

3

Sonata in D Minor, ABV 35: III. A modo di Viola da gamba

03:03

4

Sonata in D Minor, ABV 35: IV. Arpeggiato a modo d'Arciliuto

02:49

Sonata VIII in G Major, ABV 19:

5

Sonata VIII in G Major, ABV 19: I. Allegro

03:25

6

Sonata VIII in G Major, ABV 19: II. Grave

04:28

7

Sonata VIII in G Major, ABV 19: III. Giga. Allegro

02:41

Sonata in A Major, ABV 30:

8

Sonata in A Major, ABV 30: I. Andante

05:05

9

Sonata in A Major, ABV 30: II. Allegro moderato

06:01

10

Sonata in A Major, ABV 30: III. Aria, adagio

03:37

11

Sonata in A Major, ABV 30: IV. Rondeau. Allegro assai

02:01

12

Sonata in A Major, ABV 30: V. Minuetto

02:24

Sonata in C Minor, ABV 32:

13

Sonata in C Minor, ABV 32: I. Allegro

03:38

14

Sonata in C Minor, ABV 32: II. Adagio

03:15

15

Sonata in C Minor, ABV 32: III. Rondeau

02:41

Sonata VII in C Major, ABV 18:

16

Sonata VII in C Major, ABV 18: I. Allegro

03:36

17

Sonata VII in C Major, ABV 18: II. Andantino

03:28

18

Sonata VII in C Major, ABV 18: III. Allegro - La Zampogna

04:32

Total Runtime

01:02:17
Info for Giuseppe Clemente Dall'Abaco: Cello Sonatas

Natural beauty: Passacaille Records and cellist Elinor Frey, with harpsichordist Federica Bianchi, lutenist Giangiacomo Pinard, and cellist Mauro Valli, present the first recording of cello sonatas by Giuseppe Clemente Dall'Abaco (1710-1805). Dall'Abaco's sonatas are full of cantabile melodies with the lightness of folk songs, passagework that demands brilliance and facility, and extraordinary slow movements that bring out the natural beauty of the cello's tone. Dall'Abaco was a celebrated cellist-composer who participated in significant concerts in many of the major musical centers of Europe, among them London, Paris, Vienna, Verona, Munich and Bonn. In these five sonatas, we find individual movements devoted to regional styles and instrumental exoticisms such as La Zampogna (Italian bagpipe), A modo di Arciliuto, and A modo di Viola da gamba. Frey's recording includes the original version of the G Major Cello Sonata previously attributed to G.B. Sammartini by way of a borrowed version by Martin Berteau.
World première recording of Giuseppe Clemente Dall'Abaco's Cello Sonatas by Elinor Frey.
Elinor Frey, cello
Mauro Valli, cello
Federica Bianchi, harpsichord
Giangiacomo Pinardi, archlute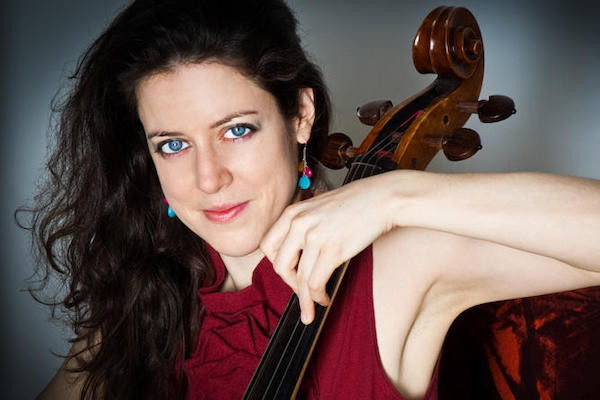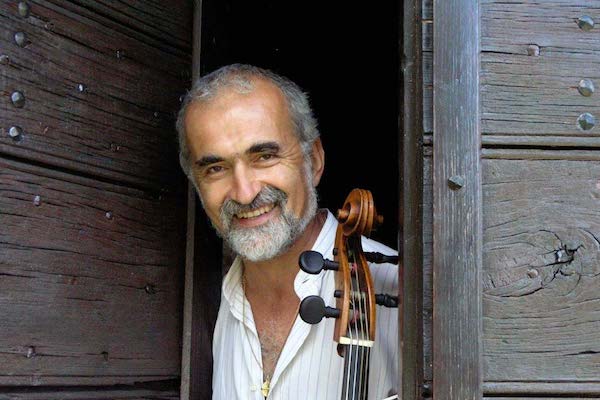 Elinor Frey
Fascinated by the cello's origins and the creative process of new music, Elinor Frey plays both period and modern instruments. Her recent release on the Belgian label Passacaille, Berlin Sonatas with Lorenzo Ghielmi on fortepiano, was nominated for a Juno award for Best Classical CD, Solo & Chamber Music and won the 2015 Québec Opus Prize for Early Music CD of the year. Her first Baroque CD, La voce del violoncello, was praised for its "careful scholarship and brilliant layering of moods and tempos" (Toronto Star) and for the "honest, reflective beauty of her music making" (Strings). Her performance of this program was the winner of the public prize at the 2013 Utrecht Early Music Festival Fringe. In May 2017, she released Fiorè, the world premiere recording of the sonatas of Angelo Maria Fiorè and various unknown Italian arias, performed alongside Lorenzo Ghielmi and Suzie LeBlanc.
Frey's debut album, Dialoghi, is titled for the solo piece written for her by Steven Stucky, and her CD of new works for Baroque cello, titled Guided By Voices, will be released on the Analekta label in March 2019. These works are by Scott Godin, Linda Catlin Smith, Ken Ueno, Isaiah Ceccarelli, Maxime McKinley, and Lisa Streich. She also recently performed Lutoslawski's cello concerto and a new concerto by Colin Labadie with the Laurier Symphony, as well as a concerto by Keiko Devaux with Ensemble Arkea and conductor Dina Gilbert.
Frey's honours include a US-Italy Fulbright Fellowship where she studied baroque cello with Paolo Beschi, the SSHRC Canada Graduate Scholarship, American Musicological Society, and Canada Council for the Arts grants facilitating her work on Italian cello music. In recent seasons she has performed with Il Gardellino, Constantinople, Clavecin en concert, Ensemble Caprice, SMAM, Les Idées heureuses, Arion, Les Boréades, and Theatre of Early Music, as well as with her quartet, Pallade Musica, grand prize winners of the 2012 Early Music America Baroque Performance Competition and second prize winners in the 2014 International Van Wassenaer Competition in Utrecht. Currently a course instructor at McGill University, Frey holds degrees from Mannes, McGill, and Juilliard and is the Visiting Fellow in Music from 2019-2022 at Lady Margaret Hall, Oxford University.
Mauro Valli
was born in Sant'Agata Feltria, the same birthplace of Angelo Berardi. Valli descend from the great school of the legendary cellist Camillo Oblach, the favourite cellist of Toscanini famous for the magic velvet sound of his playing.
After winning several competitions (Vittorio Veneto, Turin, Milan) he joined the Orchestra of "Teatro alla Scala" where he played under legendary conductors such as Leonard Bernstein, Carlos Kleiber, George Pretre. However his main interests have always been chamber music and baroque music and for this reason he left La Scala to devote himself exclusively to playing and teaching in these areas.
He has worked with notable musicians such as Maurice Steger making with him very succesful recordings) and Anner Bylsma, who described him as a Master of embellishment. Member Founder of Accademia Bizantina, he has also played as soloist and first cello in others well known chamber music groups such as Quartetto Sandro Materassi, Il Complesso Barocco of Alan Curtis, I Barocchisti di Lugano of Diego Fasolis. He has appeared in some of the most important Concert Halls of the world, always to great acclaim.
Both as soloist and as chamber musician, he has made many records with well known companies such as Decca, Denon, Harmonia Mundi, Arts, and these have always been favourably rewiewed; the records include Concerti by Vivaldi and Leo, Sonatas by Scarlatti and Trio Sonata by Bach, Corelli, Galuppi, Platti. His next CD – teh first world recording of the Six Canzoni by Angelo Berardi – will be published by Sony. He also plans to record Bach Sonatas and Vivaldi Concertos with Diego Fasolis, with whom he regularly collaborates.
His concerts have been transmitted by some of the main Radio and Television station of Europe. For about thirty years he has dedicated himself to playing baroque music on original instruments and to the rediscovery of historical instruments such as the five-stringed violoncello piccolo, the Arpeggione and the Baryton. He plays a cello made by Andrea Castagneri in 1740 and also uses a violoncello piccolo and a copy of a Montagnana made by the violin makers Lucia Valli and Matias Herrera. With their help he has produced a copy of an Arpeggione conserved by the Museum of Musica Instruments of Berlin.
He has been a lecturer in chamber music at the Conservatorio of Bologna, and he has taught for ten years at the Conservatorio della Svizzera Italiana of Lugano.

This album contains no booklet.