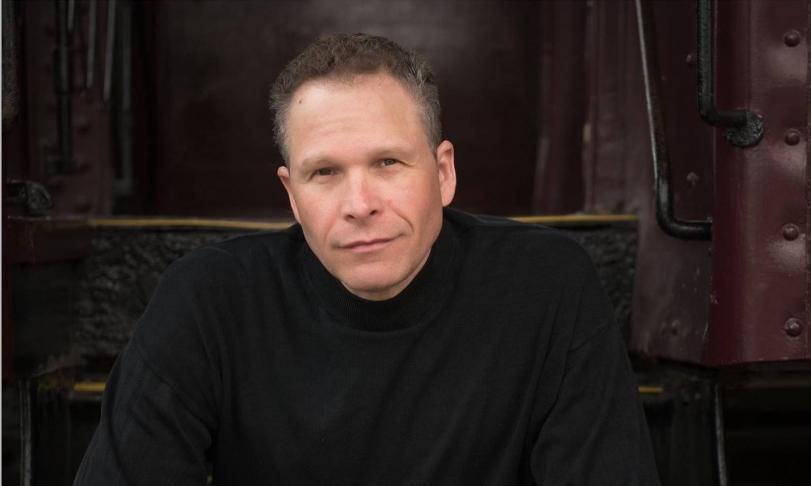 Canadian jazz singer Steve Maddock is not yet as well known on this side of the Atlantic as he is on the other, American/Canadian side. His well-done new album The Blues Project should change that. A quick look at his bio reveals that Steve Maddock studied acting at the University of Windsor, Ontario, prior to his life as a singer, and then worked and still works as a stage performer. His first love, however, was jazz, a passion that began in earnest when he played trumpet in his high school's big band. In 1999 he released his self-titled debut album and in 2009 the album Memory Cafe, a mixture of standards and jazz compositions by Canadian songwriter Craig Salkeld. This album features a veritable who's who of West Coast jazz, with pianist Miles Black, guitarist Bill Coon, bassist Jodi Proznick and drummer Craig Scott as the core group. As mentioned earlier, Steve Maddock has steadily established himself as one of Canada's most versatile vocal talents following his time as a trumpeter.
The songs on The Blues Project are reminiscent in their craft and execution of blues singing greats of the past, such as Joe Williams, Jimmy Witherspoon and Eddie "Cleanhead" Vinson. With successful arrangements of familiar blues themes by guitarist and producer Bill Coon, the album exudes genuine blues bliss, as in the first song, "Everyday I Have The Blues/All Blues." Steve Maddock succeeds in every song, refining the familiar lyrics with his sonorous voice into shining and warmly toned gems. He is supported by his top-notch, good-spirited backing band: Chris Gestrin, piano; André Lachance, bass; Dave Robbins, drums; Cory Weeds, tenor saxophone; and Brad Turner, trumpet.
"Please Send Me Someone To Love" by blues and soul singer Percy Mayfield from the early 1950s has a tendency toward the sugary in the original interpretation, which is happily replaced in Steve Maddock's version by an emotionally restrained pace beyond the cloying. "Backdoor Blues" by Cleanhead Vinson, with its trouble-boding lyric "Well I took the front door in/But I had to take the backdoor out," undergoes a turbulent makeover on The Blues Project that is instantly stirring. "Alright, OK, You Win" from the 1955 LP Count Basie Swings, Joe Williams Sings is another example of Steve Maddock not simply falling back on the original version, but transferring it with great skill and sensitivity into his own world, which in the case of this song is a brighter and even livelier one than that of the original.
The other ten songs on The Blues Project also benefit from the velvety, wonderfully controlled voice of his singer, who, supported by his band, knows how to give the original blues songs a skillful fresh cell treatment. This well recorded download is recommendable all around.
Steve Maddock, vocals
Chris Gestrin, piano
André Lachance, bass
Dave Robbins, drums
Cory Weeds, tenor saxophone
Brad Turner, trumpet