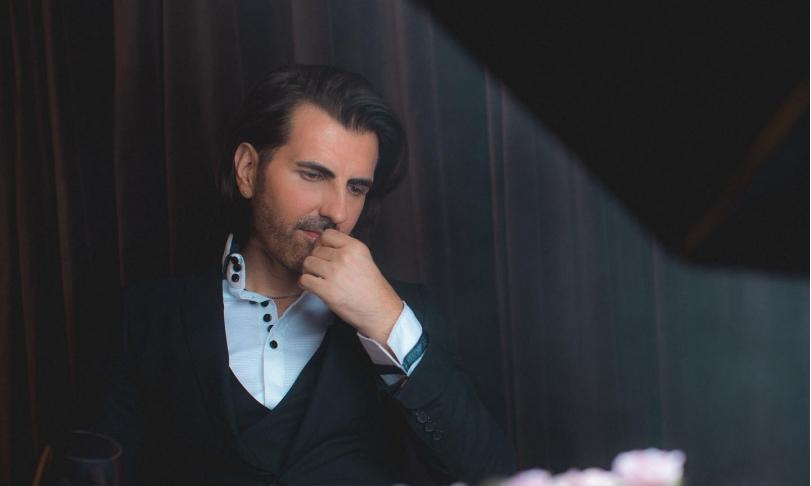 Stephan Moccio is a Grammy and Academy Award nominated composer, producer, classically trained pianist, arranger, conductor and sound engineer. In the early years of his career, he worked as a studio musician, house producer, arranger and composer. He also played in jazz clubs and hotel lounges in Toronto at the time.
Stephan Moccio became known worldwide for the two end credits songs for Fifty Shades of Grey and its soundtrack, which he co-wrote and co-produced. He also co-wrote Celine Dion's hit "A New Day Has Come" with Aldo Nova and Cyrus' single "Wrecking Ball" from her 2013 studio album Bangerz. For the 2010 Winter Olympics in Vancouver, Stephan Moccio co-wrote the theme song "I Believe," sung by Nikki Yanofsky. As a songwriter, musician and producer, he has collaborated with a wide range of artists including Avril Lavigne, Seal, Dua Lipa, Ellie Goulding, Shaffer "Ne-Yo" Smith, James Blunt, Jason Derulo, Jamie Cullum, BeBe Winans, Jon Bellion, Paloma Faith, Jordan Smith, Fergie and Boi-1da.
Following his highly acclaimed intimate album Tales of Solace in 2020, which has 140 million streams and continues to grow, Stephan Moccio has now released his album Lionheart. He recorded and produced Lionheart himself in complete seclusion at his home studio Maison de Musique in Laurel Canyon. Lionheart is an intensely emotional and personal album that showcases Stephan Moccio's ability to convey complex emotions through effortless melodies. Lionheart continues the personal narrative begun on Tales of Solace, embracing isolation and loneliness and providing a refreshing sense of renewal, courage, determination and hope. Speaking about the album's story, Moccio said, "I created these two albums because they were very important to me personally. With Tales of Solace, I was dealing with a lot of dramatic changes in my life, This album feels much more positive, like a rebirth. I've gotten to a point in my life where I'm not worried about what other people think, and it felt right to name the album after the kind of courage we all want to feel."
Indeed, with Lionheart, Stephan Moccio accomplishes the feat of giving listeners positive energy, which they desperately need in the face of the unexpectedly prolonged pandemic. "Fireflies" offers a final message of hope on the new album. "Fireflies was one of those pieces that came out of the end - like most art, out of nowhere," says Moccio. He continues, "When I listened to it, I knew immediately that I shouldn't change anything. It's nurturing and gentle, and I hope it keeps us in a hypnotic zone for three minutes and doesn't let go. I hope we're left with a sense that something is right in the world after experiencing this piece."
Nothing to add to that, except maybe that if you're in need of comforting, really well-crafted music, you should definitely get this download.
Stephan Moccio, piano