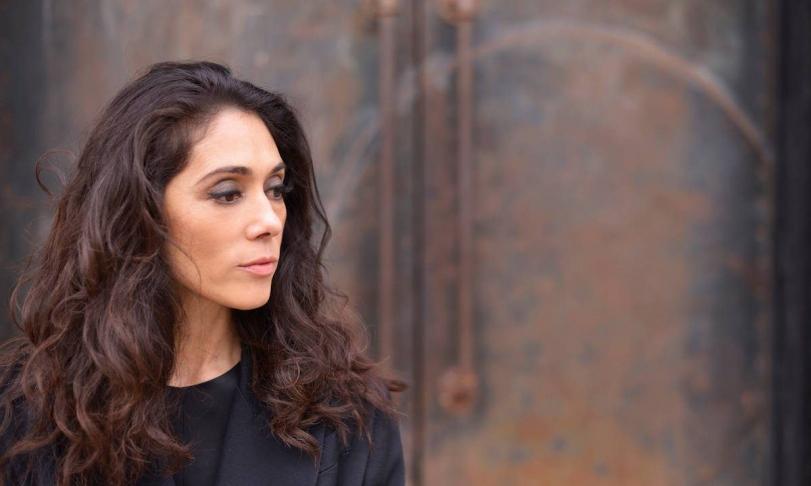 The debut album Mangetsu by the US singer, instrumentalist, songwriter and actress with Japanese roots Monday Mariano, who uses the stage name Monday Michiru, appeared in the nineties in the environment of the acid jazz movement in Japan. She later made a name for herself internationally as a singer with a good dozen more albums. Based on jazz, funk, dance, pop and soul, Monday Michiru has developed her own style. She sees her latest album Enso as a retrospective to her musical roots, which lie in classical music and represent the beginning of her sonic journey, which she wants to be understood as a circle in the sense of the Zen-Buddhist concept of the expression of the moment as well as the cycle of life known as Enso.
Enso was created together with producer and arranger Gil Goldstein via a circuitous route, which Monday Michiru describes as follows: "We'd originally talked with a major label in Japan about making an orchestrated album all to be produced and arranged by Gil, but then the pandemic happened. Eventually I was able to get a small business loan and decided to go ahead with the project myself but on a smaller scale and with a different angle." For this project, Monday Michiru was able to recruit a number of prominent contributors in addition to Gil Goldstein on piano and accordion: big band leader Miho Hazama, who contributes her arrangements for two pieces; Brazilian cult artist Lucas Arruda, who contributed an original song; Japanese koto artist Asuka; spoken word artist Ursula Rucker; and jazz saxophonist/flutist Lew Tabackin, who plays a solo in the Japanese folk song "Ringo Oiwake" in Monday Michiru's arrangement. "The first time I worked with Asuka, she had suggested this song, and as soon as I heard it, I knew I wanted to take a spiritual jazz approach to it. I really wanted Lew to give it a special vibe with his flute soloing and am psyched to get him on the recording." Other musicians on Enso include: Cole Davis, bass; Joyce Hammann and Eriko Sato, violin; Louise Schulman, viola) Thapelo Masita, cello; Freddie Bryant, guitar; and Keita Ogawa, percussion and drums. Monday Michiru can be heard on flute, alto flute and with some shakers and of course singing.
The special Monday Michiru style is reflected on Enso in the form of a mixture of jazz, soul, rock and Brazilian folk. "This truly is a passion project from the deepest parts of my musical heart. The truth is it's getting harder and harder to record and continue on my musical path, not to mention the sense of mortality I think everyone felt during the throes of the pandemic, and I felt this album had to be something I could put my all into. It's also a musical lover letter to my parents who have been my biggest source of inspiration and encouraged me since my childhood to this day, and to my son who I see blossoming every year as a young musician."
Monday Michiru, flute, alto flute
Gil Goldstein, piano, accordion
Freddie Bryant, guitar
Sean Harkness, guitar
Misha Tsiganov, Fender Rhodes
David Kikoski, Fender Rhodes
Cole Davis, bass
Fima Ephron, bass
Gene Lake, drums
Keita Ogawa, percussions, drums