---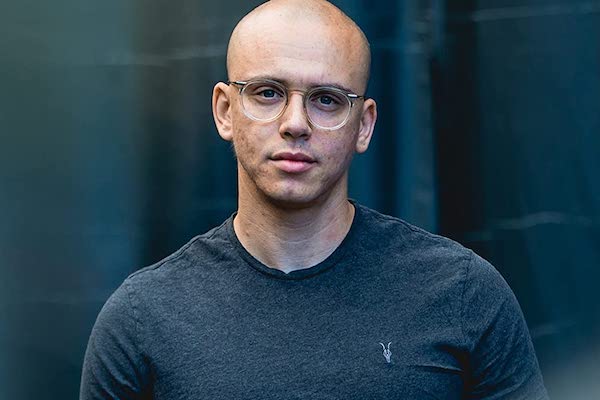 Logic
the 27-year-old rapper born Sir Robert Bryson Hall II – burst onto the music scene through a series of mixtapes that led to a significant, rabid underground fan base. His tapes –Young, Broke, and Infamous; Young Sinatra; Young Sinatra: Undeniable; Young Sinatra: Welcome to Forever – garnered millions of downloads and streams, jumpstarting a worldwide tour all before signing a record deal with Def Jam Recordings in 2014.
With his debut album Under Pressure in 2014, the Gaithersburg, Maryland bred MC, broke free from the pack and established himself as one of the brightest young stars in music. The project was hailed as one of the year's finest hip-hop debuts, with press noting Logic's superior lyricism, cinematic storytelling and important message of peace, love and positivity. The Huffington Post crowned Under Pressure "2014's Best Hip-Hop Album So Far," iTunes named it "Best Hip Hop Album 2014," Artist Direct called it "The Best Debut of 2014," and MTV News nominated it as "Rap Album Of The Year Contender." The buzz earned Logic performances on The Tonight Show starring Jimmy Fallon, Jimmy Kimmel Live!, Lollapalooza, Wireless Festival UK, Governor's Ball, and a headline world tour.
Logic's sophomore effort was the 18-track long-player The Incredible True Story (November 2015), which crafted a sci-fi space odyssey script that developed throughout the interludes on the album, and cemented Logic's status as one of music's most creative young MCs. After the album debuted at #1 on the US R&B/Hip Hop Chart, he embarked on the 2016 Incredible World Tour across the U.S. and Canada from February through April. "Bobby Tarantino," his summer 2016 mixtape, upped the ante, as Billboard declared "Logic heats up the summer with a new banger," as Logic co-headlined a massive summer amphitheater and arena tour.
In 2017, Logic continues to raise the bar with the release of his third full-length album Everybody. The album touches on societal issues that affect us all on a daily basis, including anxiety, depression, race relations and more. Everybody features a wide-array of artists and personalities including Neil deGrasse Tyson, Killer Mike, Chuck D, Alessia Cara and Khalid and has become his most commercially successful album to date with 250,000 in first week sales debuting at #1 on the Billboard 200 Chart.