---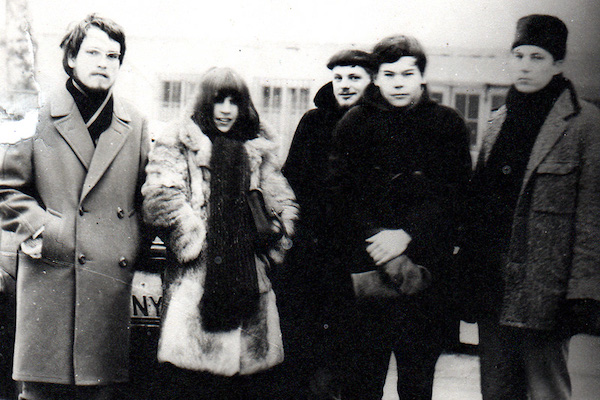 Just Music
were a West German avant-garde music ensemble, an interchangeable collective of classically trained instrumentalists founded at the centrum freier cunst, Frankfurt/Main in 1967 by multi-instrumentalist Alfred Harth. An inherent anti-commercial bias kept them at arm's length from the mainstream music business, enabling them to experiment at will. "Ein Modell fuer annaehernd herrschaftsfreie Kommunikation und Interaktion" (Flyer, March 1969). Just Music changed their name several times depending on the context.
Peter Stock
Zur Liste der Musiker, mit denen der Kontrabassist Peter Stock, Gründungsmitglied von Alfred Harths legendärer Formation Just Music, gespielt hat, gehören prominente Namen wie Lester Bowie, Albert Mangelsdorf, Roscoe Mitchel, Paul Rutherford oder Manfred Schoof.
Sein neues Trio mit Schlagzeuger Kuno Wagner und dem Saxophonisten Ingo Weiß improvisiert elektro-akustische Musik, die in der Tradition des europäischen Free Jazz verwurzelt ist. Kommunikation, Improvisation, Klang, Zufall und Reaktion sind Begriffe, die die Musik des Trios bestimmen. So werden musikalische Strukturen geschaffen, die jenseits von etablierten Regeln zum Hinhören und zur Auseinandersetzung einladen, die Hörgewohnheiten hinterfragen und Türen öffnen.