---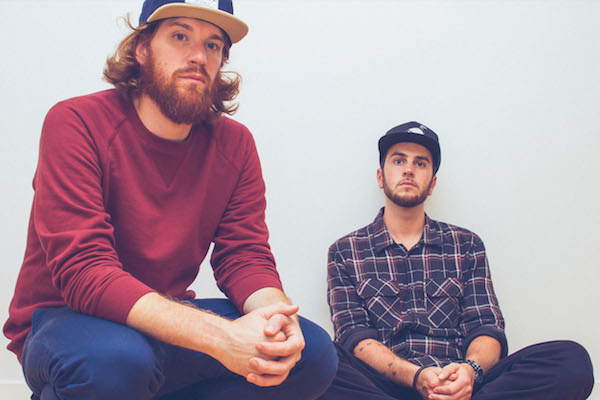 Chill Bump
The 2010-formed duo is about to release their second album, Going Nowhere. 14 tracks, born of the contradictions of an era, and the numerous sources of in uence that punctuate today's hip- hop culture, from turntablism, carefully chiseled lyrics, to Bass Music.
This album places a particularly strong emphasis on lyricism. Miscellaneous, who arrived in France at the peak of the country's 'rap music golden age', imparts a biting, impulsive ow to the group. Going Nowhere tells the story of a society, of Thanks to the successes of their Eps and music videos, and followed by the release of their equally successful rst album, Ego Trip, Chill Bump has managed to pin Tours, France – the group's hometown an era that is adrift. Blasé depicts all the contradictions of life in a system that we all hate, but upon which we all depend.
– on the map of European hip-hop. The team, consisting of native English speaking MC, Miscellaneous, and renowned IDA and DMC turntablist, Bankal, has just wrapped up album number 2, entitled Going Nowhere.
"Going Nowhere is also a manifesto on the subject of our own condition, and that of the group", comments the rapper. "Because we're happy where we're are." The two homeboys are indeed where they are supposed to be; free to evolve according to their instincts, their desires, in their home studio, in Tours While the signature sound that characterized the group's rap debut was organic and ardent, their auditory essence has evolved over time into a more transfused form or on the road; they are DIY artists and producers, 100% in charge of their music.
with the accession of Trap Music. "Going Nowhere is a hybrid project", beatmaker Bankal reveals. "Sampling and turntablism are obviously still highly in uential in Going Nowhere, with its electronic upsurges and deep lyrics, represents this stance and the group's choice of independence over the music industry and over today's rap music business.
A modern epic, infused with the realities of daily life. Shadows and light intermingle as the duo prepares to re fourteen ballistic missiles from their launch pad in Tours. The release party for Going Nowhere will be held on October 12th at the Gaîté Lyrique in Paris, 3rd arrondissement. Keep it angry, keep it alive!