---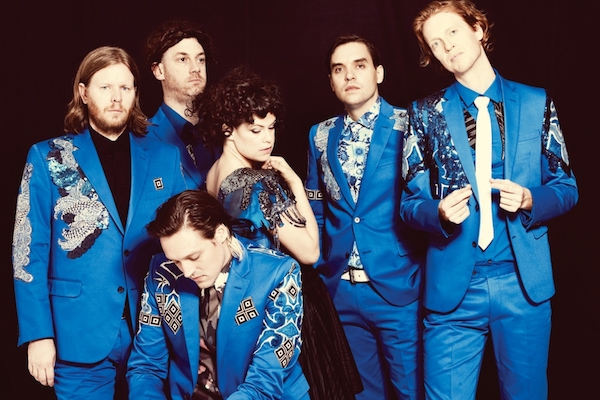 Arcade Fire
has grown from being a widely praised indie band to a worldwide success. Their intense, anthemic and multi-layered vision of indie rock has made them cherished by both the aficionados and a general music-loving audience. They are constantly pushing the envelope and developing towards new sounds, and this has led to them being labelled as "the most important band of the last decade" in the media.
It all started with the seminal debut album Funeral (2004), which was released to great critical acclaim and featured in numerous 'album of the year' lists. Every release since then – and we're currently counting four albums in total – has managed to do just the same thing. Some might remember the year of 2011 when Arcade Fire took home a Grammy for best album and all the social networks asked who these Canadians were. Now everybody knows!
It's been three years since the sprawling success of the Reflektor album. The Montreal six-piece is currently working on a follow-up, and word has it that the band is looking towards a disco sound.
Renowned as being one of the best live acts around, Arcade Fire manages to make everything sound like a mirror-ball party while having lyrics freighted with anxiety. The band delivers stirring, mob-handed climaxes in song after song, they have colourful stage wear, and previously they have even had specific dress codes for their shows (that would work at Roskilde, we're sure!).
10 years after their first visit here, Arcade Fire is ready to take on Roskilde Festival's Orange Stage in 2017. Don't miss the cathedrals of sound from this Canadian collective.