---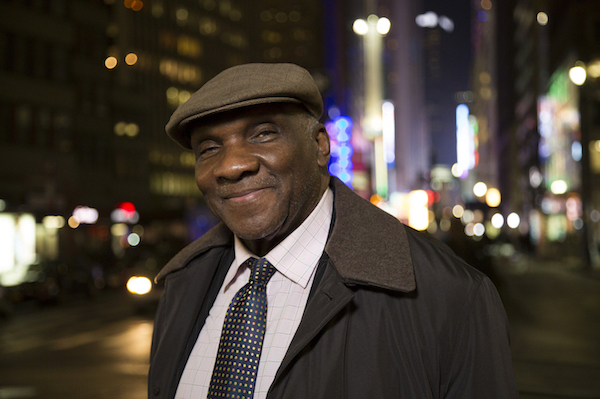 Harold Mabern
one of jazz's most enduring and dazzlingly skilled pianists, was born in Memphis, a city that produced saxophonists George Coleman and Charles Lloyd, pianist Phineas Newborn Jr. and trumpeter Booker Little. He was an unsung hero of the 1960s hardbop scene, performing and recording with many of its finest artists, and only in recent years has he begun to garner appreciation for his long-running legacy in jazz and the understated power of his talent; as critic Gary Giddins has written, "With the wind at his back, he can sound like an ocean roar."
During his over half-century on the scene as sideman and leader, he has played and recorded with such greats as Lee Morgan, Sonny Rollins, Hank Mobley, Freddie Hubbard and Miles Davis, just to name a few. "I was never concerned with being a leader, I just always wanted to be the best sideman I could be. Be in the background so you can shine through."
Mabern explains a little about his background and its influence on his music – "There were some fine jazz musicians in Memphis, like Phineas Newborn, Jr., who I've always said was a musical genius. But if you wanted to make a living as a jazz musician in Memphis, you were also forced to play rhythm and blues music. At the time, we all thought it was taking away from our time with jazz. But now I realize what a joy it was. It takes a special kind of feel that all great improvisers like Charlie Parker and Clifford Brown understood. In fact, I think of myself as a bluespianist who understands jazz." "Every day, even when I'm not practicing, I'm thinking about music. Most of the songs I've ever written are away from the piano while I'm walking down the street humming and whistling."
The music was challenging. He'd just start playing. He'd say "Mabern, play this with me." Now, if he had a specific thing he wanted me to play, like say maybe he wanted me to play a figure with him in unison, ok, and I'd pick it right up because of the fact that I'm self taught, always had to use my ears anyway… Then there'd be times when he'd say, "Mabern, you play this with me," and it might be the harmony part to what he's playing…whatever way, it was always a challenge. He always said, "Mabern, you're a bad cat." And I'd say, "Oh, I'm just trying to keep up with you."
Between 1968-70, Mabern led four albums for Prestige, the first being A Few Miles From Memphis with a lineup that featured two saxophonists, one of them fellow Memphis native George Coleman. As the 1970s began, Harold Mabern became a key member of Lee Morgan's working group and appeared on several live and studio recordings made by the trumpeter before his death in 1972.
In 1971, he played on Stanley Turrentine's The Sugar Man and Don't Mess With Mr. T. album in 1973. In 1972 he recorded with Stanley Cowell's Piano Choir.
In more recent years, he has toured and recorded extensively with his former William Paterson University student, the tenor saxophonist Eric Alexander. To date, Mabern and Alexander have appeared on over twenty CDs together. A longtime faculty member at William Paterson University since 1981, Mabern is also a frequent instructor at the Stanford Jazz Workshop.
Harold Mabern has recorded as a leader for DIW/Columbia and Sackville and toured with the Contemporary Piano Ensemble (1993-1995).