---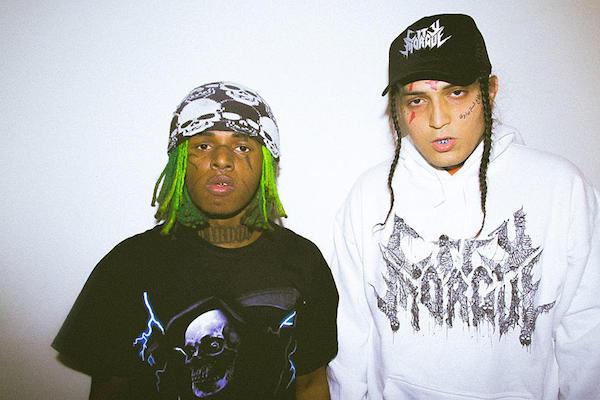 City Morgue
is an American hip hop group from New York City. Its members are ZillaKami from Bay Shore, SosMula from Harlem, and Thraxx from California as the producer.
After making a splash in 2017 with the single "Shinners 13" and its shocking music video that featured rampant drug use and firearms aplenty, shadowy New York rappers ZillaKami and SosMula joined forces with producer Thraxx under the official moniker City Morgue. Their debut effort, City Morgue, Vol 1: Hell or High Water, arrived in late 2018.
With their aggressive delivery, threatening image, and intensely hedonistic and violent tendencies, City Morgue captured the dark side of the 2010s alternative rap scene, adopting metal/punk influences like contemporaries $uicideboy$, XXXTentacion, and one-time affiliate 6ix9ine. In the spirit of horror-rap forebears Esham and Geto Boys, City Morgue amplified the sex, drugs, and violence rhymes to an extreme. Joined by producer Thraxx, they issued their first effort, City Morgue, Vol 1: Hell or High Water (Republic/Universal), in October 2018. The set also featured the single "33rd Blakk Glass." A follow-up, City Morgue, Vol. 2: As Good as Dead, arrived in December the next year. Expanding from their trademark metal-trap sonics, the LP saw the trio dabble with the sonics of their contemporaries, venturing into emo rap and alternative trap along with their usual banger-centric approach to the genre.