---
Album Info
Album Veröffentlichung:
2017
HRA-Veröffentlichung:
20.02.2020
Das Album enthält Albumcover
Luigi Cherubini (1760 - 1842):

1

Sonate deuxième pour le cor

07:06

Louis François Dauprat (1781 - 1868): Quintetto Op. 6 No. 3:

2

Quintetto Op. 6 No. 3: I. Introduction, Adagio

02:12

3

Quintetto Op. 6 No. 3: II. Allegro Moderato e sostenuto

12:57

4

Quintetto Op. 6 No. 3: III. Thème varié, andante

07:07

5

Quintetto Op. 6 No. 3: IV. Rondeau, Allegro Sostenuto

07:46

Luigi Cherubini:

6

Sonate première: Larghetto

02:15

Anton Reicha (1770 - 1836): Grand Quintetto Op. 106:

7

Grand Quintetto Op. 106: I. Allegro ma non troppo

11:50

8

Grand Quintetto Op. 106: II. Air, Lento

07:11

9

Grand Quintetto Op. 106: III. Minuetto, Allegro poco Vivo

04:50

10

Grand Quintetto Op. 106: IV. Finale, Allegro assai

05:57

Total Runtime

01:09:11
Info zu Paris 1804: Music for Horn & Strings
Bis weit ins 18. Jahrhundert hinein war das Horn bis auf wenige Ausnahmen mit Jagdmusik verbunden. Erst allmählich fand es seinen Weg als emanzipiertes Solo- und Orchesterinstrument. Der junge Hornist Alessandro Denabian nimmt uns mit auf eine Reise in die frühen Jahre der Hornmusik, die sich eben nicht auf Jagdmotive beschränkt. Es erklingen Werke von Luigi Cherubini, Anton Reicha und Louis Dauprat.
Alessandro Denabian, Horn
Quartetto Delfico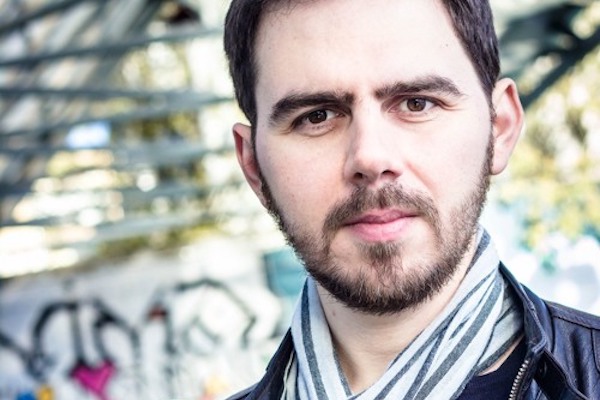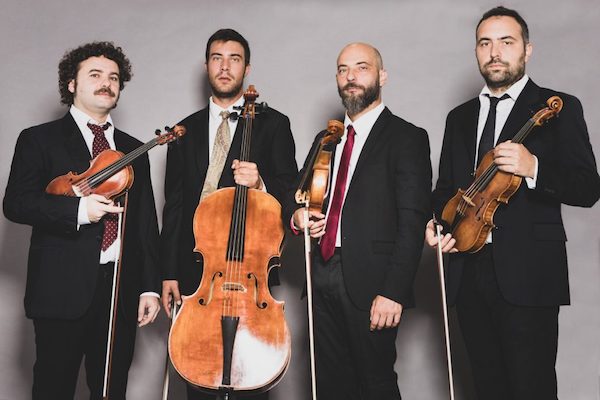 Alessandro Denabian
style, technique and repertoire pushes him far beyond the norm on both the natural and modern horn. His formidable range of repertoire starts in the 18th century, performing on historical instruments and moves seamlessly through the romantic period, to the most challenging contemporary music. He is a versatile performer, comfortable in many different situations including recitals, solo concertos, chamber music and orchestral repertoire and he has toured extensively in Europe, USA, Mexico, Russia, Israel, Japan, South Korea and China.
He has a strong interest in the natural horn and historical performance practices and has explored different techniques and styles of playing. This includes the original baroque technique which doesn't involve hand-stopping or the use of vent holes.
Over the past years he has been involved with many different chamber music projects including I Fiati Di Parma and Quartetto Delfico, both of which perform regularly throughout Europe. In 2017 Alessandro has released "Paris 1804", his first album for natural horn and strings, in collaboration with Quartetto Delfico, followed in 2018 by "Péchés d'opéra", recorded with the mezzo-soprano Lucia Cirillo and the fortepianist Francesca Bacchetta. Both recordings have been published by the Belgian label Passacaille Records.
Alessandro appears regularly as principal horn with some of the best orchestras and ensemble playing on period instruments: La Petite Bande, I Barocchisti, Concerto Köln, Les Musiciens du Louvre, La Cetra Barockorchester Basel and the Venice Baroque Orchestra among others.
He has also performed with such acclaimed orchestras as Ensemble Pygmalion, Il Gardellino, Orchestra Barocca Zefiro, Europa Galante, Atalanta Fugiens and Mahler Chamber Orchestra. From 2012 - 2013 he was the horn professor at the Conservatorio di Musica Jacopo Tommandini in Udine, Italy.
A native of the Aosta Valley region in Italy, Alessandro, has studied horn under the guidance of Dale Clevenger, Rex Martin, Thomas Müller and Claude Maury in Italy, USA, Switzerland and France. Their encouragement, support and innovation has been a source of inspiration and still stays with him today.
His technical excellence, spirited musicality and vibrant expressiveness continues to inspire and challenge and never fails to delight his audience in performance.
Quartetto Delfico
was created by four friends united in their common passion for the most classic form of chamber music: the quartet. Its members, all of them working with various symphony orchestras and chamber groups specialized in historically informed performances, embarked their own path by promoting, alongside the great classical and romantic repertoire, the discovery of the Italian repertoire for string quartet. Passionate readers and researchers of treaties and sources, they believe that the practice on original instruments is an essential requirement in the process of defining their own identity.
The quartet is studying with H. Beyerle and A. Moccia, and is one of the ECMA Guest Ensemble
They played in many festivals such as Maggio Musicale Fiorentino, Concerti at Quirinale-Radio Tre, Festival del Quartetto di Gropina, Festival Toscano di Musica Antica, Gaudete! Festival, Associazione Angelo Mariani in Ravenna, Associazione Bal'danza di Ferrara, Libera la Musica di Bagnacavallo (RA), Rivoli Musica, Solisti Aquilani Chamber Music Concerts, Fondazione Etruria Mater, Gioventù Musicale Italiana, Miry Conzertzaal in Gent (Belgium), Kalkalpen Festival (Austria), Concerts a Saint Germain, Geneve (CH).
Since 2013 they are involved in the project "Quartetti d'Italia" promoted by IASM (Institute of Music history of Abruzzo) performing live some freshly discovered music gems.
In June 2014, Brilliant Classics has released its first CD of the Quartetto Delfico : "Vincenzo Manfredini . Complete String Quartets ".
Since 2014, the quartet cooperates with the "Luigi Cherubini Conservatory" in Florence on the rediscovery and promotion of the quartet compositions contained in the " Fondo Pitti" . This precious music archive was formerly owned by the Grand Dukes of Tuscany and is currently preserved in the library of the Conservatory.
In October 2017 the new CD "Paris 1804", recorded together with the horn player Alessandro Denabian, will be released by Passacaille.
Since September 2018 Federico Toffano joins the quartet as cellist.
The quartet constitutes the string section of the Ensemble Delfico, a mixed group created to expand the repertoire to wind instruments and double bass. The Ensemble Delfico was selected as Jeune Ensemble in residence at the Centre de Rencontre d'Ambronay, performing the Octet in F by Franz Schubert at the Ambronay Festival 2013. The Ensemble has also performed at Stagione RivoliMusica 2013/14.


Dieses Album enthält kein Booklet