---
AOR (Remastered) (24 Bit Remaster, 2021) Ed Motta
Album Info
Album Veröffentlichung:
2013
HRA-Veröffentlichung:
22.01.2021
Das Album enthält Albumcover
1

Playthings of Luv (24 Bit Remaster, 2021)

05:56

2

Simple Guy (24 Bit Remaster, 2021)

03:34

3

Lost in the Night (24 Bit Remaster, 2021)

03:55

4

Dondi (24 Bit Remaster, 2021)

05:28

5

Smile (24 Bit Remaster, 2021)

04:20

6

1978 (Leave the Radio on) (24 Bit Remaster, 2021)

04:38

7

Dried Flowers (24 Bit Remaster, 2021)

04:40

8

AOR (24 Bit Remaster, 2021)

00:22

9

Farmer´s Wife (24 Bit Remaster, 2021)

05:59

Total Runtime

38:52
Info zu AOR (Remastered) (24 Bit Remaster, 2021)
Mit AOR, seinem 12. Album unter eigenem Namen, bestätigt Ed Motta den weltweiten AOR-Trend. Der Grammy-nominierte Musiker, Sänger, Songwriter, versierte Connoisseur und Entertainer, genannt Der Koloss von Rio oder The Don (Gilles Peterson), schuf mit diesem herzlichen und hervorragenden Tribut an den »Adult-Oriented-Rock«, den Bands wie etwa Earth, Wind & Fire, Doobie Brothers, Chicago oder auch Steely Dan geprägt haben, einen modernen Klassiker. »Das beste Album, das Steely Dan nie gemacht haben« meinte Soulandjazzandfunk. com über diese »englische« Version mit Texten von Rob Gallagher alias Earl Zinger. Auch die Musiker sind über jeden Zweifel erhaben: von der amerikanischen Gitarrenlegende David T. Walker über den Incognito-Gitarristen »Bluey« Maunick bis zu lokalen Legenden wie Jota Moraes, Chico Pinheiro oder Zé Canuto.
Ed Motta, vocals and keyboard
Paulinho Guitarra, guitar
Miguel Casais, drums
Matti Klein, piano
Hannes Hüfken, bass
Sebastian Borkowski, saxophone
Stefan Ulrich, trumpet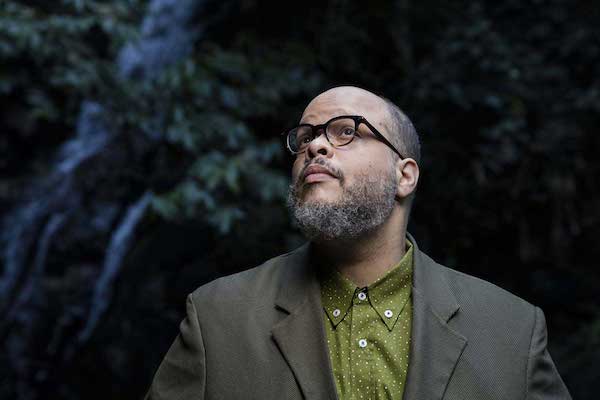 Ed Motta
Born on August 17th, 1971, in Rio de Janeiro, Eduardo Motta had an early inclination for music. During his adolescent years, deep in rock and blues, Ed was recruited as the vocalist for the hard rock band, Kabbalah. Since then, his musical passions and references have expanded to soul, funk, jazz, classic-rock, classical music, blues and Broadway.
The results of this musical melting pot is pure Ed Motta, lauded and respected by his dedicated fan base in Europe, Japan, The United States and throughout Latin America. On stage and in the studio, Ed has engaged in musical exchanges with musicians such as Roy Ayers, Chucho Valdés, Jean-Paul "Bluey" Maunick (Incognito), Ryuichi Sakamoto, Patrice Rushen, Hubert Laws, Bernard Purdie, João Donato, Dom Salvador and Greg Phillinganes.
At the age of 15, Ed Motta recorded his debut album "Ed Motta & Conexão Japeri" (Warner Music, 1988) which became an instant boogie-funk classic. Three decades later, eleven albums deep, seven soundtracks for film and a score for musical theatre, Ed Motta will now release his latest work "Criterion of the Senses" on September 2018 in Europe (Membrane) and Japan. The new full length album reveals a new chapter of the acclaimed singer-songwriter, multi-instrumentalist, arranger and producer. Since his first LP, Ed was always the de facto producer of his discography, arriving at the studio with a concept in his head and working meticulously towards perfected instrumentation.
Ed's second album "Um Contrato com Deus" (Warner, 1990), showcased Ed's growing maturity through experimentation and musical diversification. The album was entirely composed, produced and recorded by Ed and Bombom (bassist and guitarist who also participated in the group Conexão Japeri). During this time period, Ed Motta wrote and recorded his first musical soundtrack for the short film "Leonora Down" from filmmaker Flávia Alfinito.
Released in 1992, Ed's album "Entre e Ouça" paid homage to the pop-jazz sensibilities of Steely Dan, an obsession of Ed's which maintains prevalent till today. The album artwork was created by artist Edna Lopes, who also pays homage to the Franco-Belgian comic strip drawing technic, "ligne claire."
Released at the end of 1993, Ed finished his contract term with Warner for his record "Ao Vivo." He then traveled to New York for one year and during his stay, recorded for an unfinished Donald Fagen project at River Sound Studio, alongside Eddie Gomez, Chuck Rainey, Bernard Purdie, Lenny White, Paul Griffin, David Spinoza and others. During this time period, Ed continued to expand his musical and cultural vocabulary, including music from his homeland of Brazil.
Upon his return to Rio de Janeiro, Ed applied his musical references and talents towards films. He provided music for two short films - the award-winning "Ninó" directed by Flávia Alfinito, and "Famine" from Patrícia Alves Dias. In 1996, Ed returned to the top of the charts for the theme song to the feature film "Pequeno Dicionário Amoroso" (directed by Sandra Werneck). Ed also performed in London, Buenos Aires, New York, Boston, Miami, Rome and Paris (returned 4 times for an encore at the club Hot Brass). In São Paulo, he participated in a concert alongside the Symphonic Jazz Orchestra, under the direction of conductor Nelson Ayres. During this show, he presented instrumental themes, which served as a precursor for future recordings.
Now working with Universal Music, in 1997, Ed released "Manual Prático Para Festas, Bailes e Afins, Vol. 1." Sonically, the album broadened the range of instrumentation and musicality, with arrangements developed alongside a team that included legendary Lincoln Olivetti, internationally beloved for his mastery of groove and recording technics. The record sales and radio support for "Manual Prático" generated Ed's biggest tour to date, while also performing in Europe and the US (including a NY show at Summer Stage with vibraphonist Roy Ayers). In 1999, Ed toured the US coast with famed Brazilian signer, Ivan Lins, and their NY performance at Carnegie Hall featured singer Chaka Khan and bassist Will Lee.
Ed also did the soundtrack for the half-length film "De Janela Pro Cinema" (directed by Quiá Rodrigues), which was awarded at Brazilian film festivals.
Ed's fifth album, "As Segundas Intenções do 'Manual Prático" (Universal, 2000), was greeted with heavy radio play and also featured the only instrumental track in the repertoire "A Tijuca em Cinemascope." ???
Released one year later, "Dwitza" (Universal) was practically an instrumental and scat record, with only two tracks that featured lyrics. The album was influenced by spiritual jazz and fusion labels Strata-East and Black Jazz, soundtracks by Ennio Morricone and the vocal duo Jackie & Roy. The title "Dwitza" is a word, invented by Ed himself, with no previous meaning, but features an universal sound. The album was also released in England on CD and vinyl via the label Whatmusic, which allowed Ed to perform again in England and Portugal.
In 2001, Ed continued to work on film, providing music for feature films "A Compartir" (directed by Daniel Filho) and "Sexo, Amor e Traição" (directed by Jorge Fernando). The 21st century amplified and diversified Ed's field of work, applying his impeccable tastes and encyclopedic knowledge to areas outside of musical performance. He wrote text for DVDs of classic film re-releases, while writing about his favorite filmmakers and movies for various media outlets. He also wrote columns about wine and food and curated wine, beer and tea menus for the Sao Paulo design hotel, Emiliano. Ed also maintained an online wine column for Brazil's top weekly magazine, "Veja" while presenting a radio show "Empoeirado" for Sao Paulo's Radio Eldorado, showcasing and presenting rare and obscure gems from his collection of 30,000 records.


Dieses Album enthält kein Booklet