---
Album Info
Album Veröffentlichung:
2021
HRA-Veröffentlichung:
13.05.2022
Das Album enthält Albumcover Booklet (PDF)
1

Track title

04:36

2

One Night

03:50

3

125

04:11

4

Something New

03:17

5

Linger On

05:53

6

Don't You Dare to Love me This Way

04:19

7

Love me Boy

04:03

8

Flow

04:11

9

Better Day

04:50

10

Ready for the Night

04:56

11

Runaways

04:15

12

The Only One

06:45

13

Our Places

04:07

Total Runtime

59:13
Info zu Our Places
Zita Gereben is an outstanding singer-songwriter in the Hungarian popular music scene. She founded her own band in 2009 and has released three albums with her own compositions. After Ready for the sun, which was a jazz album, they paddled into more popular waters with the second album Our Places, followed by Az én fesztiválom (My Festival), a record of Hungarian-language songs. Their repertoire covers a wide range of genres, including R'n'B, pop, blues and jazz. The singer has worked with several national groups throughout her musical career, including Emil.RuleZ!, Gringo Sztár, Modern Art Orchestra, Transform Quintet, Random Trip and János Nagy Trio. His orchestra is made up of renowned musicians from the Hungarian music scene. The sound of this close-knit group is significantly shaped by the musicians' unique musical world and the freedom of their playing.
Gereben Zita, vocals
Horváth "Tojás" Gábor, keyboards
Bécsy Bence, guitar
Vince Bartók, bass
Attila Gálfi, drums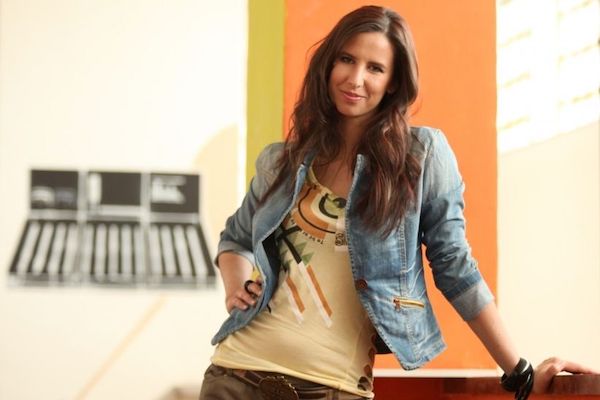 Zita Gereben
one of the most talented singers of the younger generation, was known to the public as the vocalist of Emil.RuleZ and in the Péter Geszti's band Gringosztár. Not so long ago, however, she also stepped into the spotlight as a solo artist: her first solo album, Ready For The Sun, was released in the summer of 2010. On this album, Zita delivered one of the most charming vocal jazz albums of recent times. This was followed by her second album, Our Places, released in 2012, which was dominated by pop, funk and R'n'B!
A young, skilled singer with a velvety voice, her life has been dominated by music since childhood: her parents' home set the tone through her father, who is also a musician. At the age of twelve, she was already singing in the Children's Choir of the Hungarian Radio, and after attending the Szent István Király Music Secondary School and the Kőbányai Music Studio, she graduated from the Jazz Department of the Liszt Ferenc University of Music in 2008.
He became more familiar with the violin and later the viola. The latter gives rise to some interesting analogies: the bass violin's richly toned, expressively emotional, soft voice bears a strong affinity to Zita Gereben's equally low-toned, unusual gifts.
She has worked and continues to work with many renowned Hungarian jazz ensembles (Modern Art Orchestra, Budapest Jazz Orchestra, Transform Quintet, Free Style Chamber Orchestra, János Nagy Trio, Hárshegy Band, R.E.E.D only).
She founded her own band in 2007 under the name of Gereben Zita Quintet, a formation of young, talented musicians (Bence Bécsy - guitar, Gábor Horváth "Tojás" - piano, István Bata - bass, Attila Gálfi - drums), who perform their own songs in a fresh, individual style.
Besides all this, Zita has also made trips to the world of movies, with songs and small roles in such films as Happy Birthday, Hungarian Wanderer, Almost Virgin. She had the pleasure of performing with the renowned American singer-songwriter Vinx (Sting, Herbie Hancock)!


Booklet für Our Places