---
Album Info
Album Veröffentlichung:
2022
HRA-Veröffentlichung:
03.12.2021
Das Album enthält Albumcover
1

Don't Look so Serious

05:02

2

The Indigos

07:38

3

Ode to All Night

06:47

4

It's Cruel That It Ends

06:00

Total Runtime

25:27
Info zu Impact Winter Formal
Described by Chicago Reader as "casually clearing the way for one potential path for jazz to progress into the future", Chris Morrisey is a musician with an uncanny ability to blend styles and genres. Informed as much by alternative music of the 90s like Elliot Smith and Bjork as contemporary Jazz of that era, it was the presence of Happy Apple, the hyper original punk Jazz group from Minnesota (Dave King, Michael Lewis and Erik Fratzke) that installed his sense of what was possible in music.
This new set of work, his fifth record as a leader, represents his most authentic blend of all his influences in one melting pot. Here's a musician as adept as a singer-songwriter as an improvising Jazz musician and composer.
With Impact Winter Formal, he gives up on straddling two genre worlds and instead has both feet firmly planted in a totally new one that is personal and looking-forward, complex but immediate, tuneful and inspiring. The result is brilliant, engaging and emotive featuring some of the most interesting and creative contemporary musicians in New York including Philip Dizack, Ryan Ferreira, Dan Rieser, Jon Cowherd, Josh Dion, Grey McMurray and Jason Rigby.
Chris Morrissey, double bass, vocals
Jon Cowherd, piano
Philip Dizack, trumpet
Ryan Ferreira, guitar
Dan Rieser, drums
Guests:
Josh Dion, drums (The Indigos)
Grey McMurray, guitar (The Indigos)
Jason Rigby, saxophone (The Indigos)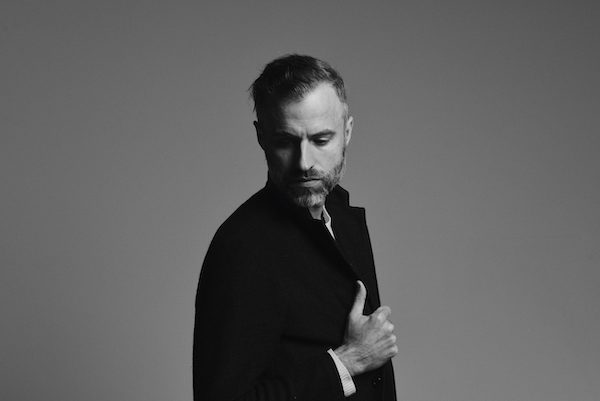 Chris Morrissey
Bekannt als Bassist für The Mark Guiliana Jazz Quartet, Beat Music, Jim Campilongo Trio, Trixie Whitley und Dave King's Trucking Company, tourte er ausgiebig durch Europa, aber bisher noch nie als Leader. Seine Musik ist melodisch und persönlich und trägt die Spuren seiner Erziehung im Mittleren Westen sowie seines Lebens als Bassist in New York. Er wurde 2021 im DownBeat-Magazin unter den aufstrebenden E-Bass-Stars gelistet.
Chris Morrissey ist ein Songwriter, ein Bassist, ein Sänger, ein Musikdirektor, ein Löwe, ein Onkel, ein Liebhaber der meisten Katzen und einiger Hunde, ein New Yorker, ein Minnesotaner, ein Yoga-Praktizierender, ein Weinliebhaber, ein Restaurantbesucher und Witzerzähler. Als Bassist hat er Hunderttausende von Kilometern auf fünf Kontinenten zurückgelegt, mit dem Jim Campilongo Trio, Mark Guiliana Jazz Quartet, Beat Music, Dave King Trucking Company, Sara Bareilles, Chris Thiles "Live From Here"-Hausband, Margaret Glaspy, Boy George, Ben Kweller, Andrew Bird, Mason Jennings, Gretchen Parlato, Trixie Whitley, Gabriel Kahane und Amy Helm.
Als Musikdirektor stellte er Bands zusammen, arrangierte und studierte Repertoire für Tournee und TV für Sara Bareilles, Sharon Van Etten, Trixie Whitley und Elle King ein.
Als Komponist und Bandleader hat Chris Morrissey vier hochgelobte Alben veröffentlicht: "Laughing and Laughing" (2018), "The Morning World" (2009, Sunnyside), "Cannon Falls Forever" (2011, Eigenveröffentlichung) und "North Hero" (2013, Sunnyside) Seine fünfte Platte erscheint im Juli 2021 bei Edition Records.
Er wurde im Bass Player Magazine vorgestellt und ist Mitglied der Fakultät der New School für Jazz und Contemporary Music. Er hat Kompositionsaufträge von "The Jazz Gallery" und "The Jazz Coalition" erhalten. Chris lebt zwischen einem Park und einem Friedhof in Brooklyn, New York.


Dieses Album enthält kein Booklet