---
Album Info
Album Veröffentlichung:
2018
HRA-Veröffentlichung:
26.10.2018
Das Album enthält Albumcover
1

Glow

02:28

2

Hunt

02:49

3

Ascend

03:18

4

Found

02:33

5

Whisper

05:23

6

Blur

03:36

7

Ghostly

02:53

8

Drive

04:09

9

Rock

05:04

10

Breath

02:21

11

Heather

03:40

12

Tangible

02:07

Total Runtime

40:21
Info zu UNIFONY
Das niederländische Neo-Klassik Projekt UNIFONY veröffentlicht Mitte Oktober das Debütalbum UNIFONY ft. Mathias Eick und reiht sich damit in die Tradition von Künstlern wie Ólafur Arnalds, Niels Frahm, Max Richter etc. ein.
Vor einigen Jahren starteten zwei niederländische Musiker, Produzenten und Composer das Projekt UNIFONY. Minco Eggersman ist ebenfalls Sänger und Schlagzeuger und schreibt Partituren. Theodoor Borger betreibt als Sound-Techniker sein eigenes Studio und hat an Alben von Künstlern wie Kim Janssen, Lárus Sigurðsson etc. gearbeitet.
Diverse Gastmusiker komplettieren das Projekt UNIFONY. Zu ihrem Debüt »UNIFONY ft. Mathias Eick« luden sie den Norwegischen Trompeter Mathias Eick ein. Er veröffentlichte bereits mehrere Alben auf dem renommierten Jazz Label ECM Records und arbeitete mit Musikern wie Thomas Dybdahl, Jaga Jazzist & Motorpsycho zusammen.
Abgemischt wurde das Album von dem Britischen Studiotechniker Phill Brown (Brian Eno, Pink Floyd, David Bowie, Rolling Stones). Gemastert wurde das Album von keinem geringerem als den elfmaligen Grammy Gewinner Bob Ludwig (Radiohead, Nirvana, Paul McCartney, Madonna).
Minco Eggersman, Schlagzeug
Theodoor Borger, Bass
Mathias Eick, Trompete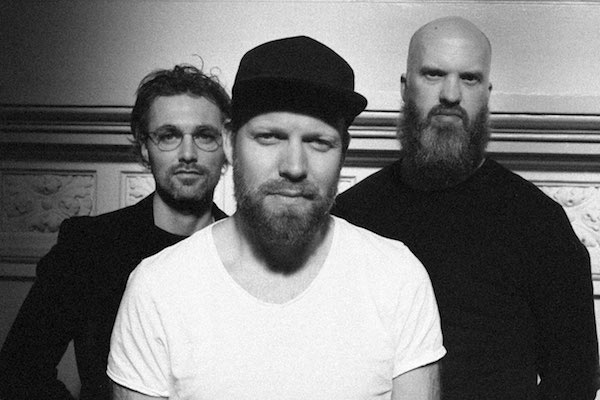 Minco Eggersman
Started out as a drummer in his teenage years but soon began writing songs and producing albums of different bands as well as his own music. He pointed his creative energy towards production, which meant launching and running two record labels for twenty years and brewing artisanale beers. Over the last ten years creating soundtracks to international films and documentaries is what he does most and likes best.
One thing which is always clear in his creative output is the story that needs to be told. Whether it is a beer being brewed or an album to be produced, the story and concept is what makes him tick. As for UNIFONY it was the first time in Minco's career to start off without demos or songs. This dive into the deep broke new grounds and gave room to a whole lot of discoveries. They went for the motto 'If you want to get somewhere you have never been, you have to do things you have never done before', so he strayed off course to go somewhere new with UNIFONY together with Theodoor.
Theodoor Borger
While a sound engineer for the largest part of his professional life, he had already started moving back into the creative process. Knobs, microphones and cables no longer attracted him sufficiently and he wanted to get back to where he left his heart long before he started twiddling knobs and faders: making music. For more than fifteen years he had not written any songs or compositions until Minco encouraged him to pick up playing the piano again. Being quite shy about his abilities after all these years he had spent safely behind the mixing desk, Theodoor started out on the path of discovery. He quickly caught on enthusiastically when his first notes became part of a song. Thus he discovered that the lack of (musical) boundaries and the presence of trust and kinship and absence of pressure resulted in a rich harvest during the first recording week.
Mathias Eick
Coming from the country of Norway that is known for its tales and musical improvisation Mathias immediately felt comfortable with the idea Minco told him about in Amsterdam at the North Sea Jazz club on a winter evening. Everything fell into place when he listened to the tracks he got from Minco and Theodoor. Together with musician and studio engineer Marcus Forsgren (who is actually a friend of Minco's and was signed to one of his labels before), he caught on to the music of UNIFONY and raised the bar again. The melancholic tone and folklore melodies of Mathias Eick proved a perfect fit and this ensures that the 'musical language' they 'speak' is something special. If you listen carefully, you can actually hear Mathias singing with and through his trumpet.


Dieses Album enthält kein Booklet