---
Album info
Album including Album cover
Giacomo Rossini (1792 - 1868):

1

Prélude, Thème et Variations for Horn & Piano

10:19

Giovanni Pacini (1796 - 1867):

2

Ah che forse in tai momenti (arrangement for mezzo-soprano, horn & piano by Giovanni Puzzi and Giovanni Pacini & Paolo Bonfichi)

07:06

Antoine Clapisson (1808 - 1866):

3

Fantaisie pour piano et cor sur des thèmes de l'Opéra d'Otello de Rossini

06:27

Gaetano Donizetti (1797 - 1848):

4

Fuis, Laisse moi (from the opera 'Roberto Devereux',) (arrangement for mezzo-soprano, horn & piano by Jacques-François Gallay)

03:57

5

L'appel du chasseur

03:26

6

Mes adieux

07:03

Agostino Belloli (1778 - 1839):

7

Pot-pourri sopra vari motivi dell'opera il Pirata (for horn and piano, after Vincenzo Bellini's opera 'Il Pirata')

07:19

8

L' Amor funesto (Romanza for mezzo-soprano, horn and piano)

05:16

Giovanni Puzzi (1792 - 1876):

9

Fantaisie sur les airs de l'Agnese et de la Molinara (for horn and piano after Ferdinando Paër and Giovanni Paisiello)

10:08

10

Une larme furtive (from 'L'Elisir d'amore') (arranged for mezzo-soprano, horn and piano by Jacques-François Gallay)

04:21

Total Runtime

01:05:22
Info for Péchés d'opéra: virtuoso pieces for Horn by Rossini

After years of inactivity, Rossini began composing again at his retirement home in the Paris suburb of Passy. During this time, in addition to the Petite Messe solennelle, he also wrote numerous pieces for piano, singing voice and small ensembles, which he ironically called Péchés de vieillesse (Sins of Age). Many of these works were written for the musical-culinary "Samedi soirs", to which the composer also invited his friends. The CD offers a program that could have been played during a visit by Rossini's friend and horn virtuoso Eugene Vivier, so we are delighted with chamber music and fantastic opera arrangements.
"Before he inconvenienced everyone by dying, Rossini composed his Péchés de vieillesse (Sins of Old Age), one of which was the 'Prélude, thème et variations pour cor', featured in a new release of charming pieces for horn and mezzo by a variety of 19th-century composers. Alessandro Denabian plays a natural horn from the 1830s with almost alarming alacrity, and Lucia Cirillo sings elegantly, with Francesca Bacchetta as their accomplished pianist." (Opera Now)
Francesca Baccetta, fortepiano
Alessandro Denabian, french horn
Lucia Cirillo, mezzo-soprano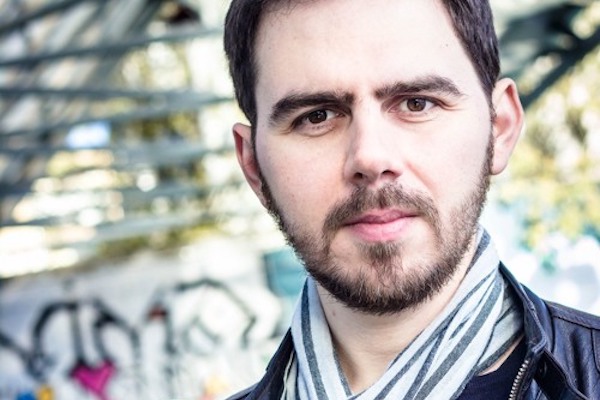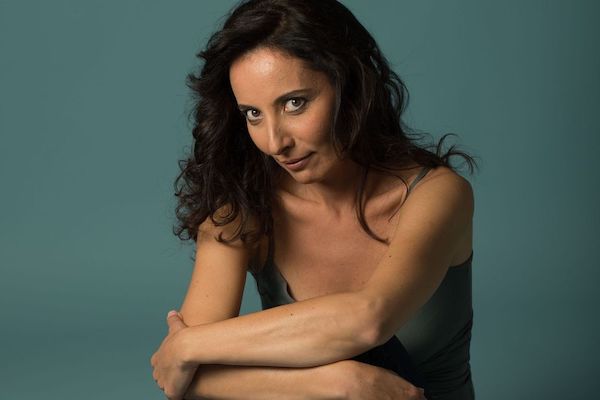 Alessandro Denabian
style, technique and repertoire pushes him far beyond the norm on both the natural and modern horn. His formidable range of repertoire starts in the 18th century, performing on historical instruments and moves seamlessly through the romantic period, to the most challenging contemporary music.
He is a versatile performer, comfortable in many different situations including recitals, solo concertos, chamber music and orchestral repertoire and he has toured extensively in Europe, USA, Mexico, Russia, Israel, Japan, South Korea and China.
He has a strong interest in the natural horn and historical performance practices and has explored different techniques and styles of playing.
This includes the original baroque technique which doesn't involve hand-stopping or the use of vent holes.
Over the past years he has been involved with many different chamber music projects including I Fiati Di Parma and Quartetto Delfico, both of which perform regularly throughout Europe.
In 2017 Alessandro has released "Paris 1804", his first album for natural horn and strings, in collaboration with Quartetto Delfico, followed in 2018 by "Péchés d'opéra", recorded with the mezzo-soprano Lucia Cirillo and the fortepianist Francesca Bacchetta. Both recordings have been published by the Belgian label Passacaille Records.
Alessandro appears regularly as principal horn with some of the best orchestras and ensemble playing on period instruments: La Petite Bande, I Barocchisti, Concerto Köln, Les Musiciens du Louvre, La Cetra Barockorchester Basel and the Venice Baroque Orchestra among others.
He has also performed with such acclaimed orchestras as Ensemble Pygmalion, Il Gardellino, Orchestra Barocca Zefiro, Europa Galante, Atalanta Fugiens and Mahler Chamber Orchestra.
From 2012 - 2013 he was the horn professor at the Conservatorio di Musica Jacopo Tommandini in Udine, Italy.
A native of the Aosta Valley region in Italy, Alessandro, has studied horn under the guidance of Dale Clevenger, Rex Martin, Thomas Müller and Claude Maury in Italy, USA, Switzerland and France. Their encouragement, support and innovation has been a source of inspiration and still stays with him today.
His technical excellence, spirited musicality and vibrant expressiveness continues to inspire and challenge and never fails to delight his audience in performance.
Lucia Cirillo
originally studied classical guitar, graduating with the highest honours from the Conservatorio di Musica di Trento before studying at the Accademia Chigiana di Siena and Musik- Akademie der Stadt Basel with Oscar Ghiglia, winning the Concours France-Italien de Musique de Paris. She then decided to dedicate herself to lyric singing, studying at the Conservatorio di Musica di Piacenza under A. Tabiadon where she was awarded a diploma with the highest honours. She studied further with Conrad Richter, Dunja Vejzovic and Regina Resnik before returning to the opera school of the Conservatorio in Piacenza where she obtained her performers diploma.
Ms. Cirillo has won a number of high profile European competitions including the Concorso per Giovani Cantanti Lirici d'Europa As. Li. Co in 2003 for the role of Idamante in Idomeneo, the Concorso Internazionale per Cantanti Toti Dal Monte for the role of Fidalma in Il Matrimonio Segreto and the Concorso Internazionale di Musica da Camera Città di Conegliano.
Her operatic debut was at the Circuito Lirico Toscano in Il Cappella di Paglia di Firenze as the Baronessa di Champigny followed by the title role in La Belle Hélène.
Since then she has sung Idamante for the Circuito Lirico Lombardo; Isolier in Le Comte Ory, Feodor in Boris Godunov in Bologna, Andronico in Bajazet in Venice, Paris and Madrid, and Cherubino in Le Nozze di Figaro in Treviso and La Scala Milan. She also played Dorabella in Cosi Fan Tutte in Glyndebourne, Treviso, Antwerp and Ghent; Angelina in La Cenerentola for the Circuito Lirico Abruzzese (directed by Massimo Ranieri), Tisbe in La Cenerentola at Glyndebourne and Berlin, Nerone, Amore, Il Valletto, Virtù and Venere in L'Incoronazione di Poppea at Glyndebourne, Paris, and for the Circuito Lirico Lombardo, Annio in La Clemenza di Tito in Caen, Sméraldine in L'Amour des Trois Oranges in Paris, Emirena in Adriano in Siria in Jesi and the mezzosoprano part in Wolf in Amsterdam and Paris, Sesto in La Clemenza di Tito in La Coruña for the Mozart Festival.
In addition, Ms. Cirillo sings for the most important Baroque orchestras in Europe such as: L'Europa Galante, Il Giardino Armonico, L'Accademia Bizantina, La Cappella della Pietà dei Turchini, and Il Concerto Italiano.
Lucia Cirillo sings the Baroque, classical operatic and bel canto repertoire including Mozart, Rossini, Bellini, Donizetti and Richard Strauss and is an accomplished Lieder singer. She has worked with some of the most important conductors and directors including Vladimir Jurowski, Fabio Biondi, Ottavio Dantone, Daniele Gatti, Sir Peter Hall, Robert Carsen, Gilbert Déflo and Pierluigi Pizzi.
She has recorded DVDs with Decca of L'Incoronazione di Poppea, with Opus Arte of La Cenerentola, and with TDK Opera of L'Amour des Trois Oranges. She has also sung on the first ever recording of Vivaldi's recently discovered Dixit Dominus by Deutsche Grammophon CD.

This album contains no booklet.